Use coupon code INFORMANT to save 20%!
Overview of Kodiak Nutrition Attack
Kodiak Nutrition is a pretty cool brand created to support the local supplement shop. Meaning that their online prices may not be reflective of what is the actual price within the store. They believe in local business and continue to support that.
Kodiak Nutrition Attack is a high caffeine, great tasting pre-workout designed more for beginners with a high caffeine tolerance. We say that because several of the ingredients could use higher dosages. The fact that caffeine is 350mg per scoop prevents us from doing a double scoop and getting better dosages of key ingredients. If you want a great tasting pre with a lot of caffeine, here you go, just know you'll be underdosed on several ingredients.
Why You Should Trust Our Reviews
EXPERT REVIEW PANEL
Our review panel is made up of individuals with many years of experience in the sports nutrition industry, dating back to the early 2000's. Their tenure gives them knowledge on brands, supplements, ingredients, dosages and more.
FULL CONTAINER REVIEWS
Unlike the majority of "review" sites on the internet, Fitness Informant reviews every supplement on a full-container basis. What does this mean? It means that a review is not written or recorded until the last serving of that product has been finished. We've all had products that were great for the first couple of days, but then lost their effectiveness shortly after. We want to ensure you are getting a full review based on a full product.
INGREDIENT EDUCATION
We breakdown each ingredient in our reviews to educate you on exactly what the ingredients do, and what is the proper dosage of each ingredient to effectively do what they are intended to do.
100% HONEST – NO B.S. REVIEWS
Our number #1 priority is to inform you proper supplement selection through honest reviews. The majority of "review" sites on the internet will push you to buy a certain product based on the commissions they received. Not us. We want you to purchase the highest quality supplements at the best value. We put your health and wellness first. To achieve your goals we want you to use only the best supplements that you can afford. We do this by being honest.
Testing Results and Ratings
We reviewed Kodiak Nutrition Attack on five categories. We first start by looking at it's ingredient profile. This portion of the review looks at the different ingredients used in the pre-workout supplement, what their intention is and how effectively dosed are each ingredient.
We then look at effectiveness. An effective pre-workout product will use high quality, proven ingredients, at clinically backed dosages. This is generally an extension of the profile section. The higher quality ingredients used at proper dosages, the more effective that pre-workout will be.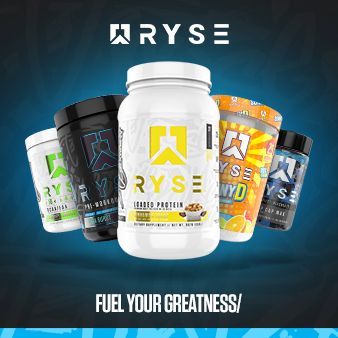 Then we move into the taste of the different flavors we've tried. We grade each flavor separately and average the scores for their overall taste rating. We were able to test out the following flavors: Peach-Os.
Mixability refers to how well the powder mixes in 6-8oz of water. We use the shaker bottle test. This would be your typical Blender Bottle with the spiral chrome ball.
Finally, we talk about value. Value is the combination of profile, effectiveness, taste and mixability in relation to cost. Another part of value are the competitors and other versions of pre-workout products on the market.
---
Ingredients Profile
Kodiak Attack's ingredients are divided into the Performance Complex and Attack Vasodilation Matrix. You'll first notice when looking at the ingredient panel there are your usual preworkout hitters but Kodiak threw in some ingredients you might never have seen.
Attack is known for its high dose of caffeine coming in at 350mg per scoop. Where Kodiak falls short on the recommended dosage on several of the ingredients.
First off with the Performance Complex. You have your Niacin at 40mg, which helps with dilating your veins and blood flow allowing more blood to reach the muscles for growth. The 3-Aminopropanoic Acid dosed at 3g is just another name for Beta-Alanine and helps maintain your bodies PH levels and in turn is thought to increase your workout capacity. The recommended dosage of Beta-Alanine is 3-3.5g. We are OK with 3g. N-Acetyl-L-Tyrosine at 750mg is the cognitive enhancer. We would like to see this at 1g, but at 750mg it is a standard dosage of this type of Tyrosine in the competitive set. Again, would love to see it at 1g. Caffeine Complex is next up at a hefty 350mg dose, consisting of the fast hitting Caffeine Anhydrous and the slower hitting Caffeine Di-Malate. Collectively this 350mg will provide a nice euphoric energy. N-Phenethyldimethylamine HCl, also known as Eria Jarensis is at 50mg. We typcially see this around 200-250mg. This is on the lower side of what we'd like to see on one of our favorite stims. Eria Jarensis is good for cognitive enhancement. Cytidine 5′ Diphosphocholine aka CDP Choline is at 25mg under the recommended dose of 500mg-2000mg/day. This is a nootropic that enhances brain power. Last in this complex is Huperzine A at 50mcg. We would like to see this at at least 100mcg.

Attack Vasodilation Matrix starts out with your usual Citrulline Malate 2:1 at 3g which is under the recommended dose of 6-8g. This means there is two parts Citrulline to one part Malic Acid. There is 2g of Citrulline and 1g of Malic Acid. Another ingredient that helps increase blood flow. Next up is Arginine dosed at 500mg. Arginine is a precursor to NO and helps with vasodilation, or veins dilating. The minimum dosage of Arginine should be 1g.  L-Ornithine dosed at 500mg, under the recommended dose of 2-6g, which helps increase athletic performance including your strength, speed and power. Lastly, Beet Powder, which helps enhance NO in the body, is used at 100mg. I would like to see this higher too.
Overall, Attack could be better dosed across the board. We are good with four of the actives in terms of dosages. The issue is due to caffeine, you cannot double scoop this. This will primarily be an energy play with a little added focus and pump, and some strength and endurance. 
---
Effectiveness
Let's get down to the heart of the review, does it work? With 350mg of a Caffeine Complex you will for sure feel the energy from this product. I noticed when I took this product I had some great workouts and energy but would crash later on in the day. This seems to be normal for me with caffeine so it might treat you differently. 
Focus was decent with caffeine as high as it is, and the addition of Eria Jarensis, CDP Choline, Tyrosine and Huperzine A. I would rate this more for beginners to intermediates but not advanced lifters.
Pump was OK. There isn't enough of one pump ingredient in this, so if you're seeking that you should supplement with a pump powder.
Overall, you will get a good amount of energy from the caffeine complex and OK focus with Eria Jarensis, CDP Choline and Tyrosine. Pump is OK but not the best we've ever had. 
---
Taste
Peach-Os: (9/10)
Kodiak Attack has a Candy Series flavoring profile. The flavor I tried is Peach-O's which seems to be rare in a preworkout as a flavor. Now I am not a huge peach flavored fan whether it be the actual food or candy but this tasted pretty good. Even when I mixed it with 8oz of water it wasn't over powering and the sweetness was right on point. I actually enjoyed drinking this before my workout because it helped curb my candy craving. It never got overwhelming and if I wanted it to be less sweet I would just use more water. This is a flavor I could use again.
---
Mixability
This preworkout mixes great. One scoop into 8oz water dissolved pretty quick with just a few shakes. There wasn't much grainy residue or particles that were floating around. Drinking it was smooth and again without having the grainy feeling it went down easy.
---
Value
Kodiak Nutrition's online pricing model is meant to help support the brick and mortar locations. They purposely price high online at their website to get you to go into a store. Online, the price for this 25-serving unit is $49.99. With our coupon code INFORMANT you save 20% ($10) making this $39.99 for 25-servings. This isn't too bad. However, given that some of the dosing needs to be adjusted up I would like to see this at a 30-serving. The good news is if you go into a retail location you can find this for under $35 making it more valuable. 
Available at these Fitness Informant Approved Retailers
FITNESS INFORMANT'S EXCLUSIVE DEALS

Save 20% with coupon code INFORMANT
FITNESS INFORMANT'S EXCLUSIVE DEALS
$49.99
Save 20% with coupon code INFORMANT