[vc_row type="in_container" full_screen_row_position="middle" scene_position="center" text_color="dark" text_align="left" overlay_strength="0.3″][vc_column column_padding="no-extra-padding" column_padding_position="all" background_color_opacity="1″ background_hover_color_opacity="1″ column_shadow="none" width="1/1″ tablet_text_alignment="default" phone_text_alignment="default" column_border_width="none" column_border_style="solid"][image_with_animation image_url="4926″ alignment="center" animation="Fade In" box_shadow="none" max_width="100%"][divider line_type="No Line" custom_height="10″][vc_column_text]The world of personal training can be a lucrative way to live your life if you know what you're talking about and you look the part. Who wouldn't want to work in a gym all-day and help change the lives of their clients? This is what we created Fitness Informant for, to change the lives of others.
Each day, personal trainers across the world are changing the lives of others. Their journey on how they got to be a personal trainer varies from trainer to trainer. Some maybe attended a 4-year university where they majored in exercise science. Others went above and beyond and obtained their master's degree in sports training and exercise science. However, the majority of personal trainers today obtained their certified personal training certificate through a training course they took online.
When you get the idea that you want to become a personal trainer, you first do your research. For most of us, this means turning to Google and searching, "Personal Training Programs," or a variation of that search term. I am not going to lie, that's exactly what I did.
Google quickly spits out 15,000,000 results in less than one second. Overwhelmed? I would say. There are many certification programs to choose from. This is where I wanted to help. How is someone supposed to know which program to enroll in? The online reviews were few and far between…and not very good. I wanted to help you all make a better decision when it came to your education on becoming a certified personal trainer.
I combed through many of the pages of results from Google. My research showed that there were 7 major online personal training certification courses to choose from:
ACE – American Council on Exercise
NCSF – National Council on Strength & Fitness
NASM – National Academy of Sports Medicine
ACSM – American College of Sports Medicine
NSCA – National Strength and Conditioning Association
NCCPT – National Council for Certified Personal Trainers
ISSA – International Sports Sciences Association
There was not any good articles indicating in-depth reviews of each program, or how they were different or which one was better. So, what better way to attest to the validity of the program by enrolling in them? I decided to take the leap and enroll into the ISSA – International Sports Sciences Association.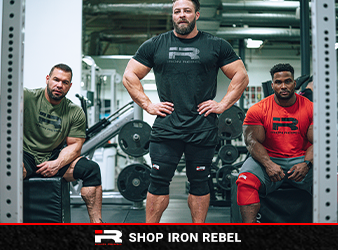 The ISSA CFT Program
The ISSA CFT program is different from other online programs in that it only offers one package. Some other programs offer three to five different packages, depending on how much help and content you want. The ISSA includes all of their resources in one package for $599. Other programs range from $499 to $1,599.
The ISSA CFT Program is 100% online based. With that said, you are given an allotted amount of time to complete the course materials in order to obtain your certification program. The ISSA give you 10 full weeks to complete the course material to obtain your CFT.
Accreditation
The ISSA CFT program is accredited by DEAC – Distance Education Accrediting Commission. This is one of the negatives of the program as it does not have the the accreditation from National Commission for Certifying Agencies (NCCA). NCCA accreditation is generally held as the standard for the field—certifying bodies must undergo comprehensive evaluation and regular renewals to keep this accreditation.
There are some fitness franchises that will not accept your ISSA certification if you're not accredited by the NCCA. With that being said, I am a firm believer if you look the part and you know your stuff, you can get a job anywhere in this industry. The best thing about the ISSA is that they set you up to run your own business and not work for someone else.
Corporate Partners
We all worry about whether or not we will get a job post-degree. The ISSA partners with the following fitness franchises to help you get placement once you complete your certification program:
Snap Fitness
LA Fitness
24 Hour Fitness
Powerhouse Gyme
Ballys
Curves
Urban Active Fitness
Eqinox
There are also other resources for placement post-certification for companies that are not listed above.
Materials Included
As mentioned earlier, the ISSA includes EVERYTHING in this one package. The ISSA wants to ensure you are successful during this certification program, but also post-program for your own personal training business. The materials included are:[/vc_column_text][vc_row_inner column_margin="default" text_align="left"][vc_column_inner column_padding="no-extra-padding" column_padding_position="all" background_color_opacity="1″ width="1/2″ column_border_width="none" column_border_style="solid"][fancy-ul icon_type="font_icon" icon="icon-ok-circle" color="Accent-Color" alignment="left"]
Hardcopy and Online Main Course Text
The hardcopy text will be mailed to you after you register online. The online version is a bit hard to follow, in all honesty. I used the hardcopy for the entire program. This is your copy to keep – feel free to highlight or mark it up. The hardcopy is 759 pages of course content.
Study Guide and Workbook
I used this the whole time. The study guide and workbook is great to prepare you for your weekly quizzes and the final exam. The best way to approach this, in my opinion, is to fill out the workbook as you read the chapters. The questions asked in the workbook are both important as they are the same questions you will find on the quizzes and final exam, but also because they reiterate important course concepts and terms.
Marketing and Business Guide
This is where ISSA separates themselves from the other online programs; the marketing and business guide teaches us how to run our personal training business. It's one thing to know how to design periodized training programs, diets and adjustments based on lifestyles, but if you cannot run your business you won't have any lives to transform.
Exercise Reference Guide DVD
We all have access to YouTube now, and many of us no longer have DVD drives, but the idea behind this DVD is a good one. There are so many exercises on the DVD that will help you design programs and show your clients proper form. The one thing about the DVD that is helpful is it lists the exercises and doesn't require you to search for them as you would have to on YouTube. My recommendation to ISSA would be to move this to a digital format.
Practice Examination and Section Quizzes
Outside of the course text, these are the most helpful things you can complete to be success in this program. Each section has a quiz that you are required to take and pass. Once all quizzes have been passed, you then can unlock the final exam. You can re-take the quizzes if you do poorly until you're happy with your score.The practice final exam is awesome. You will find A LOT of the same questions on the final that you find on the practice final exam. Do this. Don't even question it. Do it. It will be good for you, your training and your final exam.
Online and Home Study Exam
The final exam can be taken one of two ways: online or take home. What I did was I printed out the take home final, completed it and then submitted my answers online for a quick response. I submitted my answers on a Sunday, I got my test results back the following Wednesday.
Online Student Forum
I can honestly say that I never used this, but it is a great tool for you to communicate with your "classmates" on course topics and questions you may have. The ISSA education staff also interacts with the students and answers questions.
Online Exercise Lab (250 animated exercises!)
This is another area that I never used, but it would be helpful to reiterate course concepts that you are having trouble with.
Free Professional Website
This is such a HUGE asset that the ISSA provides you. Most of us don't know how to build a professionally looking website (I do, hence why I didn't use this feature), so the ISSA gives you nine designs to choose from to make your own website (note: a website can cost over $3,000 – $599 for the course – remember that).
Unlimited Educational Support
You always have access to the ISSA faculty to ensure you can complete the course successfully.
[/fancy-ul][/vc_column_inner][vc_column_inner column_padding="no-extra-padding" column_padding_position="all" background_color_opacity="1″ width="1/2″ column_border_width="none" column_border_style="solid"][image_with_animation image_url="4927″ alignment="center" animation="Fade In" box_shadow="none" max_width="100%"][divider line_type="No Line" custom_height="10″][image_with_animation image_url="4928″ alignment="center" animation="Fade In" box_shadow="none" max_width="100%"][divider line_type="No Line" custom_height="10″][image_with_animation image_url="4929″ alignment="center" animation="Fade In" box_shadow="none" max_width="100%"][divider line_type="No Line" custom_height="10″][image_with_animation image_url="4930″ alignment="center" animation="Fade In" box_shadow="none" max_width="100%"][/vc_column_inner][/vc_row_inner][vc_column_text]
Guided Study
The ISSA gives you a 10-week layout they term "guided study." This is very helpful for those that have a hard time with procrastination. If you procrastinate long enough, the end of the 10-weeks will be here before you know it![/vc_column_text][image_with_animation image_url="4931″ alignment="center" animation="Fade In" box_shadow="none" max_width="100%"][divider line_type="No Line" custom_height="20″][vc_row_inner column_margin="default" text_align="left"][vc_column_inner column_padding="no-extra-padding" column_padding_position="all" background_color_opacity="1″ width="1/1″ column_border_width="none" column_border_style="solid"][vc_column_text]The guided study is broken down into the full 10-weeks. The purpose of this is to essentially tell you what you need to complete that week in order to complete the program in the allotted time of 10-weeks.
Each week starts with the reading assignment for the week. This reading assignment will be coordinated with all other sections of the weekly guided study. At times, this may only be one unit, others it can be 4-5 units. Keep in mind, there are a total of 31 units, which would be roughly three units per week.
There are also audio lectures and powerpoint lectures available each week. I did not utilize these UNLESS I was struggling with course concepts. The lectures essentially take the full unit and break it down into a shorter, easy-to-understand presentation. This reminded me a lot of college lectures and worked just the same.
Most weeks include a final exam prep. Do these. They give you a list of 4-6 questions that are short-answer. These questions WILL re-appear on the final exam. By doing them now, you can just copy and paste them into your final and not have to spend time on these sections. Each question asked should pertain to a subject in that week's reading assignment and lecture.[/vc_column_text][/vc_column_inner][/vc_row_inner][image_with_animation image_url="4932″ alignment="center" animation="Fade In" box_shadow="none" max_width="100%"][divider line_type="No Line" custom_height="20″][vc_column_text]Lastly, each week will include a unit quiz. Keep in mind, there may be more than one quiz to complete in any given week. If the reading assignment covers four units, you will have four corresponding quizzes. The quizzes must be completed and passed in-order to unlock the final exam. The quizzes themselves are not that difficult, and it is all open-book.
Difficulty
As we just mentioned, the course is completely, 100% open-book. That means that each quiz, each final exam prep question and even the final exam itself is open-book. There are people who are going to hate on this. I think it is a good thing. Think about when you are out in your field, you should always have access to the information needed, and not just memorization and regurgitation.
I have rated the following main categories on a scale of 1 to 10 in terms of difficulty. This should help you.
Reading Assignments – 5
I am not a huge fan of reading. Some of the reading assignments are multiple units long. Depending on your everyday schedule, this can be difficult to complete in a timely matter. In fact, I got caught up with the website transition that I had to ask for an extension (I never needed to use it as I still completed the certification within the 10-weeks). Just take your time with the readings, highlight and take notes.In terms of the actual content, I love fitness so it wasn't too difficult for me. My brain does not work the best when it comes to sciences (i.e. human anatomy) so this was more difficult for me. Understanding all the bones, muscles and joints, because there are so many of them, took me some time, but you always have access to your book.
Weekly Quizzes – 2
Honestly, the worst score I got on any one quiz was an 80% and that was only because I rushed to get through it. You can re-take the quizzes until you get 100%.
Final Exam Prep Questions – 5
They give you 4-6 choices, some are harder than others, some are more interesting than others. I choose questions that were interesting to me. You have to write a minimum of 250 words, but it goes by pretty quick. Just be sure to incorporate course concepts.
Study Guide / Workbook – 2
The images and questions come directly out of the readings
Final Exam – will answer this in the next session.
The Final Exam
The final exam is broken into five parts. They are:
Multiple Choice
True/False
Picture Descriptors
Final Exam Prep Questions
Training Programs Design
The following sections will talk about each and give them a difficulty rating.
Multiple Choice – 3
These questions are very similar to the weekly quiz multiple choice questions. In fact, you will find that a lot of them are reused during this section. Take your time when you complete to make sure you don't rush through. Read the full question and answer with what you think is the best answer. I flew through this section, hence the easy difficultly level.
True/False – 2
This is again similar to the weekly quiz questions. Some of the quiz questions are true/false. I actually found this section easier than the multiple choice. If you are prepared from your readings and workbook, you will fly through these.
Picture Descriptors – 2
This section will show you a photo of an exercise. Then there will be four multiple choice questions with each photo. It will ask the following:
What is the name of the exercise?
What muscle is being worked?
What is another exercise that would work the same muscle?
What is the origin point of the exercise?
These are directly out of your course text. Find the exercise and answer the questions.
Final Exam Prep Questions – 5
If you completed the guided study, and followed it, you would have already completed these. You would just copy and paste your answers here. The rating above reflects the original rating from before.
Training Program Designs – 7
You are given two different clients with different lifestyles and different goals. Your job is to design a 12-week periodized program that will help them reach their goals. The only reason I scored this as higher difficulty is because the course text, in my opinion, doesn't do a great job with program design. That said, every client is different, so this is a not a cookie cutter approach by any means.
The course text does describe periodization. This is what you need to follow. This was more beneficial for me than the sample programs they included in the text. They only included several sample programs so it is natural to get nervous here.
The main thing here is do not overthink the program. If someone's goal is to lose weight, you know what to do in terms of diet, exercise and tests. Follow your instincts and your knowledge.
The most important part is to showcase your knowledge. Use course concepts. Use what you've learned to provide an in-depth 12-week program that you know in your heart is correct. If you are confident, you will do just fine.
You also need to discuss any type of testing you want to perform with your client. Tests the course talks about are VO2 Max, Resting Heart Rate, 1RM, Body Fat Percentage, etc. Make sure to include specific tests and why you think they are important.
You need to discuss diet as well. The 12-week program is not just training. We all know that abs are made in the kitchen. Make sure you use common sense when talking about how you want your client to eat to obtain their goals.
Grading
Getting your score from your final exam takes up to three business days. It is rather quick. If you think about it, the multiple choice, true/false and picture descriptors go quick. ISSA has to personally read your final exam prep questions and your training program designs. I got my score back in two days. I passed with a 93%.
Post Final Exam
ISSA requires you to pass your final exam and your CPR/First Aid certification in order to be CFT Certified. ISSA now provides an online course for CPR/First Aid. Their online course is cheaper than the in-person course. However, I will say, from experience, it is not as in-depth or detailed. It's almost an easier way out. I would recommend going to an in-person course to feel more confident.
ISSA does a great job post certification helping you out. They provide you with client intake forms,  business cards, a business website and help with job placement (if needed). You also still have access to the educational instructors. Also, you have your copy of Fiscal Fitness to help you run your own business.
Final Takeaway
The ISSA CFT Program was a great experience for me. Since I started lifting and eating right, I have always been in pretty good shape. It was by luck, maybe, that it worked out for me that way. I always had a sense I was doing things correctly in terms of lifting for size or cutting. Online articles can go a long way. However, the ISSA program did teach me a lot more than any online blog article.
I learned a lot about the human anatomy and how it works. I learned about muscle groups, and what types of exercises target each. I learned how to work with kids with disabilities or ladies who are pregnant. These are things the internet did not teach me.
Even after completing my ISSA CFT I wouldn't say I am an expert. Each unit in the course only touches the surface of the topic. For example, Muscular Skeleton could be an entire semester, but in this program it is only one unit.
You have to be OK with the fact that you are not getting all the details with each unit. That's what they designed 4-year degrees for. The purpose of the ISSA CFT is to give you basic understanding of the human body, how it works and how to manipulate it with exercise and diet to achieve a goal.
The burden still falls on you to continue educating yourself post-ISSA CFT. The certification is good for 2 years. To extend it, you must complete continuing education courses. You should always be learning anyways if you truly want to become the best in the business.
I enjoyed the ISSA CFT program. I like the open book concept. Not because it made the exam easier, but because we always have access to information. It shouldn't be about memorizations and regurgitation, but about what we've learned.
I would recommend the ISSA CFT program for those looking for an online personal training certification program. It is affordable, gives you everything you need and educates yo to be a better trainer. The only downfalls are that their accreditation isn't accepted everywhere and that there is some bias in the book (towards PowerBlocks and others). All-in-all, a solid CFT program.[/vc_column_text][heading]
Final Review: 7.5 / 10.0
[/heading][vc_raw_html]JTNDY2VudGVyJTNFJTNDYSUyMGNsYXNzJTNEJTIybXlCdXR0b24lMjIlMjBocmVmJTNEJTIyaHR0cHMlM0ElMkYlMkZ3d3cuaXNzYW9ubGluZS5lZHUlMkZjZXJ0aWZpY2F0aW9uJTJGcGVyc29uYWwtdHJhaW5lci1jZXJ0aWZpY2F0aW9uJTJGJTIyJTNFJTIwU0lHTi1VUCUyMEZPUiUyMElTU0ElMjBDRlQlMjBOT1clMjAlM0UlM0UlM0UlM0MlMkZhJTNFJTNDJTJGY2VudGVyJTNF[/vc_raw_html][/vc_column][/vc_row]