No B.S. Honest Supplement Reviews
Amino Acids
Amino Acids are the building blocks of muscle in the human body. A high-quality amino acid product can help decrease recovery time and repair muscle tissue to promote muscle growth.
Carbohydrates
Carbohydrates are essential for energy in the human body. They are especially important if you're bulking. Not all carbs are created equal. Carbohydrates can be sourced from many different ingredients. Be sure you know what you're getting based on your goals.
Cycle Support
Cycle Support supplements are a necessity if you're coming off a cycle of prohormone, SARM or something stronger. Heart, liver, prostate and testosterone health are all extremely important post-cycle. That's where the Cycle Support supplements come into play.
Fat Burners
Fat Burners might be the most sought after supplement in the world. Everyone is looking to lose a couple extra pounds and a percentage or two of body fat. Fat Burners operate in many different ways. Some Fat Burners attack the fat stores, others inhibit them.
Food and Drink
Our Food & Drink category encompasses the items that do not fit into other categories. They can include spreads, pancakes, etc. They can also include powdered multi-vitamins and greens.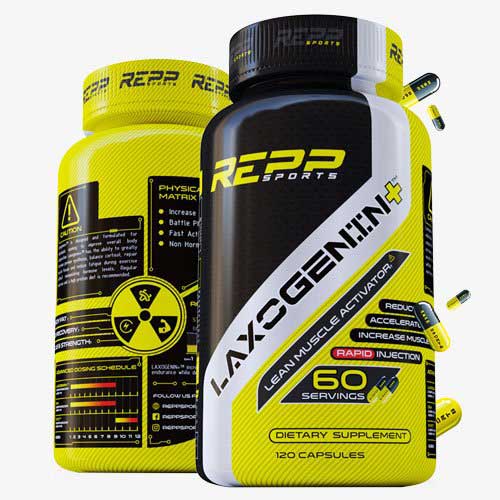 Muscle Builders
Muscle Building supplements is a broad category that contains prohormones, SARMs, creatine and other non-hormonal muscle building supplements. If your goal is to build lean muscle in a safe, effective way, then this is the section for you.
Muscle Recovery
Muscle Recovery supplements help decrease recovery time and promote muscle growth. These differ from the Amino Acid category as these products can contain other ingredients above and beyond aminos. These products can be an all-in-one muscle recovery product, or a simple Amino Acid product.
Pre-Workouts
Pre-Workouts are the most popular supplements created in the industry today. The Pre-Workout category is saturated with so many it is hard to choose which one is right for me. That's where we come in. We've personally reviewed a lot of pre-workout supplements. Find one that's right for you!
Prohormones
Prohormones are hardcore anabolic supplements designed for lean muscle growth. These are for the hardcore athlete and not the hobbiest. Prohormones can work in different ways, depending on the ingredients being used. See if there is a prohormone that may be right for you.
Protein Bars
Protein Bars are an awesome alternative for junk foods, specifically candy bars. Not all protein bars are created equally. Protein Bars utilize a various forms of proteins and other ingredients to make them taste good. Find out what the best protein bars on the market are!
Protein Powder
Protein Powder is a large category that consists of a multitude of proteins. We review whey protein, whey protein isolate, whey protein hydrolysate, beef protein, milk protein, casein protein and vegan proteins. Find a Protein Powder that is right for you.
Pump Supplements
The Pump is what builds muscles. Pump Supplements are non-stimulant supplements that promote blood flow into your muscles, thus making you get your pump. Pump Supplements can be stacked with Pre-Workout supplements for an epic workout. Find a Pump Supplement that is right for you.
Sleep Aids
Sleep promotes muscle recovery and muscle growth. Sleep is one of the most important things we can do for our human bodies. Sleep Supplements help sedate your body for a full night's rest and best muscle growth. Having a hard time falling asleep? Can't sleep a full night? Check out our Sleep Aids now.
Testosterone Boosters
Healthy levels of testosterone is extremely important for men. Men over the age of 30 start to lose testosterone and a Testosterone Booster may be necessary. Effective Test Boosters contain active ingredients at solid dosages that help promote the production of free and total testosterone. Find a Testosterone Booster now!
Why You Should Trust Our Reviews
EXPERT REVIEW PANELOur review panel is made up of individuals with many years of experience in the sports nutrition industry, dating back to the early 2000's. Their tenure gives them knowledge on brands, supplements, ingredients, dosages and more.
FULL CONTAINER REVIEWSUnlike the majority of "review" sites on the internet, Fitness Informant reviews every supplement on a full-container basis. What does this mean? It means that a review is not written or recorded until the last serving of that product has been finished. We've all had products that were great for the first couple of days, but then lost their effectiveness shortly after. We want to ensure you are getting a full review based on a full product.
INGREDIENT EDUCATIONWe breakdown each ingredient in our reviews to educate you on exactly what the ingredients do, and what is the proper dosage of each ingredient to effectively do what they are intended to do.
100% HONEST – NO B.S. REVIEWSOur number #1 priority is to inform you proper supplement selection through honest reviews. The majority of "review" sites on the internet will push you to buy a certain product based on the commissions they received. Not us. We want you to purchase the highest quality supplements at the best value. We put your health and wellness first. To achieve your goals we want you to use only the best supplements that you can afford. We do this by being honest.
At Fitness Informant we pride ourselves on our 100% Honest – NO B.S. Supplement Reviews. All too often you find yourself reading "consumer" reviews on a retail website, only to later find out that the reviews were doctored by the manufacture. Yes, shocker, this happens all the time.
We know supplements. We know fitness. We know health. That's why we have taken the liberty to personally review each and every supplement you see listed on Fitness Informant. Our expert supplement testers have knowledge of each supplement category, and more importantly, knowledge on the science behind the supplements.
We also know how hard you work for your money. We know that a budget for supplements can be used up rather quickly. The last thing we want you to do is use your budget up on crappy supplements. Do not let the marketing in this industry fool you. Fitness Informant will set it straight. We look through the marketing. We look past the sexy models and jacked up bros. We get down to the nitty gritty of the supplement: Does this actually work and is it safe for me?
If you have suggestions on supplements you want us to review, please let us know. If you're a supplement company and want us to review your products, please let us know. You can contact us by using the contact form on our contact page.