Overview of Arms Race Nutrition Vigor
Arms Race Nutrition is a new brand behind the fitness personality of Julian Smith. Now, like many fitness influencers, Julian could have put his name on a brand that was mediocre at best, but her partnered with Doug Miller and Kenton Engle to ensure the line was solid.
Arms Race Nutrition Vigor is a comprehensive muscle recovery product that features Creatine Monohydrate, PeakO2, Betaine and CoQ10 for muscle recovery and an increase in performance. This can be taken pre/intra/post workout to aid in muscular endurance, pump, anti-fatigue and more. Vigor is the only product we've seen combine these ingredients to create a formula that can benefit anyone in the gym.
Why You Should Trust Our Reviews
EXPERT REVIEW PANEL
Our review panel is made up of individuals with many years of experience in the sports nutrition industry, dating back to the early 2000's. Their tenure gives them knowledge on brands, supplements, ingredients, dosages and more.
FULL CONTAINER REVIEWS
Unlike the majority of "review" sites on the internet, Fitness Informant reviews every supplement on a full-container basis. What does this mean? It means that a review is not written or recorded until the last serving of that product has been finished. We've all had products that were great for the first couple of days, but then lost their effectiveness shortly after. We want to ensure you are getting a full review based on a full product.
INGREDIENT EDUCATION
We breakdown each ingredient in our reviews to educate you on exactly what the ingredients do, and what is the proper dosage of each ingredient to effectively do what they are intended to do.
100% HONEST – NO B.S. REVIEWS
Our number #1 priority is to inform you proper supplement selection through honest reviews. The majority of "review" sites on the internet will push you to buy a certain product based on the commissions they received. Not us. We want you to purchase the highest quality supplements at the best value. We put your health and wellness first. To achieve your goals we want you to use only the best supplements that you can afford. We do this by being honest.
Thrive Leads Shortcode could not be rendered, please check it in Thrive Leads Section!
Testing Results and Ratings
We reviewed Arms Race Nutrition Vigro on five categories. We first start by looking at its ingredient profile. This portion of the review looks at quality of ingredients used, the dosages and other ingredients involved in the making of this powder.
We then look at effectiveness. A muscle builder will be effective if it uses proper dosages of well-studied ingredients. This is generally an extension of the profile section. The higher quality ingredients used at proper dosages, the more effective that product will be.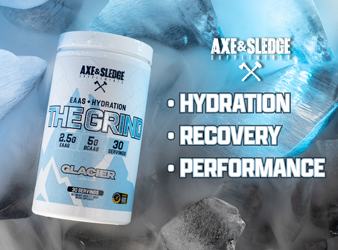 Then we move into the taste of the different flavors we've tried. We grade each flavor separately and average the scores for their overall taste rating. We were able to test out Sweet Geeks.
Mixability refers to how well the protein powder mixes in 12oz of water. We use the shaker bottle test. This would be your typical Blender Bottle with the spiral chrome ball.
Finally, we talk about value. Value is the combination of profile, effectiveness, taste and mixability in relation to cost. Another part of value are the competitors and other versions of creatines and muscle-builders available on the market.
---
Ingredients Profile
This is not just a creatine formula. This is a formula designed to increase strength and power output as well as your overall performance. The formula starts with the proven Creatine Monohydrate at 5g. This is the standard dosage of Creatine Monohydrate that can boost overall strength and power. Betaine Anhydrous is dosed at 2.5g, another ingredient designed to boost strength and power output. PeakO2, a proprietary blend of mushrooms from Compound Solutions, has been proven via university tests to boost performance and endurance. It also aids in oxygen uptake. The 2g dosage in Vigor is the clinically accepted dosage. CoQ10 is dosed at 100mg. Studies have shown that supplementing with CoQ10 at 100mg can lead to an increased time to exhaustion in participants. Lastly, AstraGin is used at 50mg to aid in ingredient absorption.
Overall, Vigor is a performance boosting supplement on strength and power, with an emphasis on endurance as well. The ingredients used have been proven via multiple studies and are used at optimal dosages. We're fans of this product. 
---
Effectiveness
While supplementing with Vigor you should notice that you have better overall muscular endurance and an increase in power output. Creatine Monohydrate is something that should be supplemented daily, but once you start using it you should notice a difference. You may also notice a difference in fullness. PeakO2 is a great ingredient that you can tell increases your performance output. It is one of our favorite ingredients.
You may not have any "feel" to this product, so you need to monitor your outputs and see if you are increasing. Another area to notice a chance is length of workouts and fatigue. If you feel you are not becoming as fatigued you can tell this is working. We experienced that as well.
At the end of the day, this is a direct correlation of the profile. A solid profile with optimal dosages are going to lead to an effective product. 
---
Taste
Sweet Geeks: (8.3/10)
Sweet Geeks is a candy like flavored drink. You could compare it to nerds of sorts if you want. It was sweet, not too tart at all. PeakO2 in the raw state tastes awful, so for Arms Race to be able to mask everything nicely is a plus. This all comes down to if you're a candy/sweetness fan. If you are, you will like Sweet Geeks. We enjoyed it, but we would want another option to switch between to two if possible.
---
Mixability
There are several ingredients in this that do not always mix well in water. Creatine is one of them. This is a little chalky, as in you can feel some of the particles in your mouth when you drink, so they do not fully dissolve. This isn't a deterrent from buying by any means, but something worth pointing out. You will most likely have some residue left in your shaker after you drink this, so you may need another splash of water to finish it down.
Check out the video for a demo on mixability.
---
Value
While Creatine Monohydrate may be "cheap" in the natural state, you are also getting Betaine, CoQ10, PeakO2 and AstraGin with Vigor. These ingredients aren't the cheapest in the world. A price tag of $40 for 30-servings is worth it, especially when you compare this formula with other "like" formulas (we say "like" as other like to create creatine based products that are gimmicky) it is a solid value. A great product with efficacious dosages is completely worth the price tag. 
Available at these Fitness Informant Approved Retailers