Overview of Performix Superhuman Recovery
Performix had a re-birth is 2019 with a re-brand and several new products launching into 2020 back into GNC. The brand is doubling down on molecular hydrogen hoping consumers pick up on the trend. Performix makes mid-tier products, but has some of the coolest package designs and capsule concepts on the market.
Superhuman Recovery from Performix is a standard muscle-recovery product containing only 8 of the 9 total EAAs. This was a miss on their part. The addition of Lepidamax is a nice addition, and one of the first brands to use it, but at the end of the day you can find better and you can find worse muscle-recovery products.
Why You Should Trust Our Reviews
EXPERT REVIEW PANEL
Our review panel is made up of individuals with many years of experience in the sports nutrition industry, dating back to the early 2000's. Their tenure gives them knowledge on brands, supplements, ingredients, dosages and more.
FULL CONTAINER REVIEWS
Unlike the majority of "review" sites on the internet, Fitness Informant reviews every supplement on a full-container basis. What does this mean? It means that a review is not written or recorded until the last serving of that product has been finished. We've all had products that were great for the first couple of days, but then lost their effectiveness shortly after. We want to ensure you are getting a full review based on a full product.
INGREDIENT EDUCATION
We breakdown each ingredient in our reviews to educate you on exactly what the ingredients do, and what is the proper dosage of each ingredient to effectively do what they are intended to do.
100% HONEST – NO B.S. REVIEWS
Our number #1 priority is to inform you proper supplement selection through honest reviews. The majority of "review" sites on the internet will push you to buy a certain product based on the commissions they received. Not us. We want you to purchase the highest quality supplements at the best value. We put your health and wellness first. To achieve your goals we want you to use only the best supplements that you can afford. We do this by being honest.
Testing Results and Ratings
We reviewed Performix Superhuman Recovery on five categories. We first start by looking at its ingredient profile. This portion of the review looks at the different ingredients used in this muscle recovery supplement, what their intention is and how effectively dosed are each ingredient.
We then look at effectiveness. An effective muscle recovery product will use high quality, proven ingredients, at clinically backed dosages. This is generally an extension of the profile section. The higher quality ingredients used at proper dosages, the more effective that amino product will be.
Then we move into the taste of the different flavors we've tried. We grade each flavor separately and average the scores for their overall taste rating. We were able to test out the following flavors: Cherry Limeade.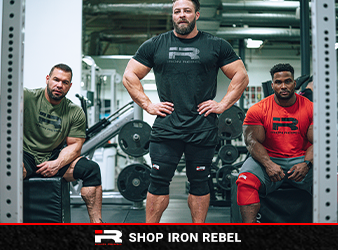 Mixability refers to how well the powder mixes in directed amount of water. We use the shaker bottle test. This would be your official shaker cup of Fitness Informant, the Ice Shaker Cup.
Finally, we talk about value. Value is the combination of profile, effectiveness, taste and mixability in relation to cost. Another part of value are the competitors and other versions of muscle recovery products on the market.
---
Ingredients Profile
(7.7/10)
Performix Superhuman Recovery starts with the standard amino acid ingredients you'd come to expect in a muscle-recovery product. We get a total of 4g BCAA. We do not, however, know the ratio of BCAAs. If this is a 2:1:1 ratio we would get getting 2g Leucine, 1g Iso-Leucine and 1g Valine, but we just don't know. BCAAs are known to aid in the reduction of delayed onset muscle soreness. We also get an additional 2.2g of EAAs, but only 5 of the remaining 6. We are missing Histidine. Due to this, this is not a full-spectrum amino acid product. The total amino acid profile is 6.2g.
We get 3g of the most proven dietary supplement ingredient ever, Creatine Monohydrate. This will aid in ATP regeneration and restoring Creatinine levels in the body. We would like to see the full 5g dosage, but 3g may be sufficient for some.
Performix is one of the first brands to use Lepidamax Maca. Lepidamax is made from Nutrition 21 and has been shown to increase male performance. A study conducted by Nutrition 21 gave participants 2.1g of Lepidamax and it was shown to improve grip strength and sexual function. The 700mg dosage found in Superhuman Recovery is considered a minimum dose from Nutrition 21. Wild Blueberry Fruit Powder, standardized to 1.5% Anthocyanins, is used at 100mg. Anthocyanins are an anti-oxidant shown to have numerous health benefits. Extensive metabolic breakdown after ingestion complicates tracking of Anthocyanins to assess absorption, bioavailability, and accumulation in various organs. Currently, there is no recommended intake level of anthocyanins to consume for optimal health or to avoid adverse effects. Lastly, we get Vineatrol 20, a resveratrol extract high in anti-oxidants and Phellodendron Bark Extract (containing Berberine), which may aid in regulating metabolism and cellular regeneration. We do not know the dosages of Vinatrol20 or Phellodendron Bark, but assume they are around 50mg each.
Overall there are muscle recovery ingredients in amino acids and Creatine Monohydrates. We like the use of Lepidamax, but would like to see a dosage higher to Nutrition 21's clinical study. The anti-oxidants are nice to see, especially for a recovery product. Again, not the worst profile, but also not the best.
---
Effectiveness
It is hard to judge the effectiveness of a muscle-recovery product. Being a trained athlete for years we do not experience delayed onset muscle soreness often. With that said, we feel this did aid in recovery, but it is not some miracle powder. You may still feel the impact and effects of a hard workout. Especially if you're new to the fitness world it is going to be expected you feel something for a bit. I know the team at Performix really touts this stuff, but we just need to take a step back, look at the research behind the ingredients, and albeit there's research there, we need more of the ingredients to give us the ultimate. With that said, again, you should see some positive impact from Superhuman Recovery.
---
Taste
Cherry Limeade: (7.3/10)
We were completely expecting a different taste from Cherry Limeade than the one we got. We've had other Cherry Limeade products where you can taste the cherry and the lime. These are wonderful. Performix's Superhuman Recovery Cherry Limeade doesn't taste like Cherry Limeade to us. It has an "off taste" which makes it very hard to explain the flavoring, but I would not call this Cherry Limeade. That said, it isn't horrible tasting, just that the taste indicator/name isn't accurate in our opinion. 
---
Mixability
Performix Superhuman Recovery mixes fairly well. We mixed one scoop in the recommended 8-10oz of cold water. Each serving size is 14.9g. We do have some residue and particles from the amino acids, since they are not fully soluble in water, but overall it was not bad. Check out our video above to see the full mixability test.
We used the official shaker cup of Fitness Informant, the Ice Shaker Cup.
---
Value
Performix Superhuman Recovery is more than just a BCAA product. We do need to keep this in-mind. We are only getting 4g BCAA, without knowing the ratio, and another 2.2g of EAAs, but we are missing 1 of the remaining 6. We do get Lepidamax, which is a more expensive ingredient, but at 1/3 the clinical dosage. This is a 30-serving container for $45. The price isn't crazy, but we would like to see better dosing of key ingredients in this to make it a better value. You can get a good muscle-recovery product, featuring a full spectrum amino acid profile, for just over $1 serving.  
Available at these Fitness Informant Approved Retailers