Use coupon code INFORMANT to save 5%!
Overview of NTel Nutra Alphazine
Ntel Nutra, a company most famous for its hard hitting "Arez" series of preworkouts, ventures into the muscle building category here with Alphazine.
Alphazine is a dual ingredient product containing Laxogenin and Methoxyisoflavone. It is a non-steroidal and non-hormonal formula that does not require a PCT and also does not require the user to cycle off of the product. The ingredients in this product do not have very overwhelming evidence in their abilities to promote muscle growth in humans, however they could be a valuable tool for someone looking to use a natural muscle builder to help put on some size.
Why You Should Trust Our Reviews
EXPERT REVIEW PANEL
Our review panel is made up of individuals with many years of experience in the sports nutrition industry, dating back to the early 2000's. Their tenure gives them knowledge on brands, supplements, ingredients, dosages and more.
FULL CONTAINER REVIEWS
Unlike the majority of "review" sites on the internet, Fitness Informant reviews every supplement on a full-container basis. What does this mean? It means that a review is not written or recorded until the last serving of that product has been finished. We've all had products that were great for the first couple of days, but then lost their effectiveness shortly after. We want to ensure you are getting a full review based on a full product.
INGREDIENT EDUCATION
We breakdown each ingredient in our reviews to educate you on exactly what the ingredients do, and what is the proper dosage of each ingredient to effectively do what they are intended to do.
100% HONEST – NO B.S. REVIEWS
Our number #1 priority is to inform you proper supplement selection through honest reviews. The majority of "review" sites on the internet will push you to buy a certain product based on the commissions they received. Not us. We want you to purchase the highest quality supplements at the best value. We put your health and wellness first. To achieve your goals we want you to use only the best supplements that you can afford. We do this by being honest.
Thrive Leads Shortcode could not be rendered, please check it in Thrive Leads Section!
Testing Results and Ratings
We reviewed NTel Nutra Alphazine gains on 3 categories. We first start by looking at its ingredient profile. This portion of the review looks at the different ingredients used in the testosterone boosting supplement, what their intention is and how effectively dosed are each ingredient.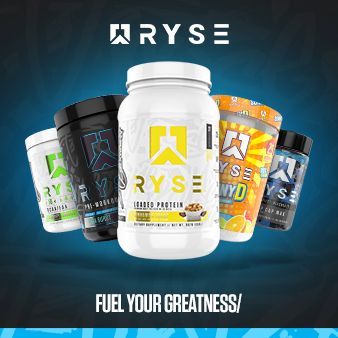 We then look at effectiveness. An effective testosterone boosting product will use high quality, proven ingredients, at clinically backed dosages. This is generally an extension of the profile section. The higher quality ingredients used at proper dosages, the more effective that testosterone booster will be.
Finally, we talk about value. Value is the combination of profile and effectiveness in relation to cost. Another part of value are the competitors and other versions of testosterone boosting products on the market.
---
Ingredients Profile
Ntel Nutra's Alphazine brings us 2 primary ingredients in its "lean mass amplifying" formula. The first ingredient is 5a-Hydroxy-Laxogenin, aka Laxogenin. Laxogenin is a naturally occurring steroid found in plants that promotes plant growth and vitality.
Laxogenin
First off, Laxogenin is non-hormonal meaning it does not affect human testosterone levels or the levels of any other hormone in the body. This means products containing Laxogenin do not require a PCT following their use. Laxogenin has also been proven to have no negative effect on liver and kidney health.
We do see some research that points towards Laxogenin's ability to promote muscle gains, however human studies supporting these claims are lacking. This study shows an increase in muscle mass, strength and resistance to fatigue with Laxogenin supplementation.
We like seeing Laxogenin products dosed between 100-200mg per day. Here with Alphazine, we are getting 100mg of Laxogenin per day, so we are happy with this dose.
Methoxyisoflavone
5-Methyl-7-Methoxy-Isoflavone, commonly referred to as Methoxyisoflavone, is a non-steroidal and non-hormonal compound commonly used in muscle building formulas. 
This ingredient began its use in the US in the 1970s, based on the findings of a few Hungarian pharmaceutical company's research reports. These reports were not published in any peer reviewed journal, nor were they accepted as valid in the scientific world due to experimental method issues.
Since then, there have been several US experiments conducted to try and replicate the results of the 1970s Hungarian trials. The most notable being in 2006, where the researchers discovered that Methoxyisoflavone had no effect on strength, anabolic hormone status, or stress markers.
---
Effectiveness
The effectiveness of these products is essentially an extension of their profile. These types of products are meant to be run over a longer length of time in order to see noticeable results. This product features Laxogenin at an efficacious dose that may provide an increase in strength and muscle gains. However, the second ingredient Methoxyisoflavone, severely lacks clinical evidence supporting its role as a muscle building product. 
During our time running this product, we did notice a slight increase in strength. It was nothing crazy, but definitely something to note. The feeling was similar to what we have experienced in the past with other Laxogenin products. We felt like it was beneficial even mentally to feel that we were in a more anabolic state by using this product and noticing the increases in strength.
It is important to note that you cannot expect the same results from an over-the-counter muscle builder as you can from a true anabolic steroid. The results take time and do not happen over the course of one week, or even one month. You must be realistic with your approach to OTC supplements such as Alphazine, as they are only supplementing your fitness lifestyle and must always be looked at as less important than your training and nutrition.
---
Value
This product retails for around $60 for a 30-day supply. This is not a bad price even if this was a Laxogenin only product. It's actually priced on par with many other Laxogenin supplements at that price. 
This is the type of product that can be of decent value if it finds its way into the right persons hands. If you are not looking to go the anabolic steroid route and want to stay all natural, this product might be able to aid in taking your physique to the next level.
Available at these Fitness Informant Approved Retailers
FITNESS INFORMANT'S EXCLUSIVE DEALS

Save 5% with coupon code INFORMANT
FITNESS INFORMANT'S EXCLUSIVE DEALS
$59.99
Save 5% with coupon code INFORMANT