Overview of Black Magic Brain Waves
Black Magic is a newer supplement company that is making noise in the space by offering products that consumers have been wanting: higher stim pre-workouts, sexual function supplements and nootropics.
Brain Waves from Black Magic is a solid nootropic using a clinical dosage of KSM-66, mushroom and nootropics to deliver a product that works at improving brain functions allowing you to get stuff done when you need to get it done. Brain Waves, albeit uses a proprietary blend, leverages proven ingredients at doses (if you reverse engineer) that are acceptable.
Why You Should Trust Our Reviews
EXPERT REVIEW PANEL
Our review panel is made up of individuals with many years of experience in the sports nutrition industry, dating back to the early 2000's. Their tenure gives them knowledge on brands, supplements, ingredients, dosages and more.
FULL CONTAINER REVIEWS
Unlike the majority of "review" sites on the internet, Fitness Informant reviews every supplement on a full-container basis. What does this mean? It means that a review is not written or recorded until the last serving of that product has been finished. We've all had products that were great for the first couple of days, but then lost their effectiveness shortly after. We want to ensure you are getting a full review based on a full product.
INGREDIENT EDUCATION
We breakdown each ingredient in our reviews to educate you on exactly what the ingredients do, and what is the proper dosage of each ingredient to effectively do what they are intended to do.
100% HONEST – NO B.S. REVIEWS
Our number #1 priority is to inform you proper supplement selection through honest reviews. The majority of "review" sites on the internet will push you to buy a certain product based on the commissions they received. Not us. We want you to purchase the highest quality supplements at the best value. We put your health and wellness first. To achieve your goals we want you to use only the best supplements that you can afford. We do this by being honest.
Thrive Leads Shortcode could not be rendered, please check it in Thrive Leads Section!
Testing Results and Ratings
We reviewed Black Magic Brain Waves on three categories. We first start by looking at its ingredient profile and dosage. This portion of the review looks at the ingredients used in the making of this product. We look into each ingredients effective use and determine if it was a quality selection for the product. On top of that, we look to see if proper dosages are being used. It is one thing to use cool ingredients, it's another if they are using them appropriately.
We then look at effectiveness. This is generally an extension of the profile and dosage section. The higher quality ingredients used at proper dosages, the more effective that product will be.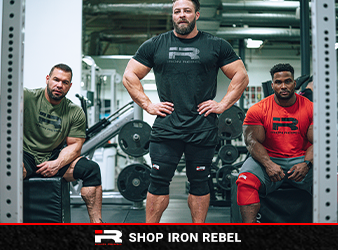 Finally, we look at value. Value is the combination of profile, effectiveness and cost in relation to competitors in the market. Is the product worth the price? We will tell you!
---
Ingredients Profile
Working from home, at times, can lack motivation and focus. Nootropics are the trend now in this space as more people like me turn to them to help us focus to get stuff done. Black Magic Brain Waves combines natural ingredients with nootropics and caffeine to provide solid focus.
We start with the clinical dosage of KSM-66 Ashwagandha at 600mg. This is a great ingredient shown to relive stress and anxiety while boosting your natural testosterone levels. Lion's Mane Extract is a mushroom dosed at 600mg. No, this isn't from a lion. This is another mushroom with cognitive enhancing capabilities. The optimal dosage has not been determined. The recommended dosage is 500-1,500 per day. Next is 500mg of Cat's Claw. This is a plant that has been shown to improve Cerebral Circulation (blood flow to and from the brain). It can also help release Tryptophan which can help alleviate stress and anxiety. It can also repair damaged tissue in the brain which can lead to better memory. The typical dosage of Cats Claw for cognitive health is 250-350mg per day.
Finally comes the prop blend called Sixth Sense at 1,995mg. We start with AlphaSize Alpha-GPC. We do not know the dosage but that 600mg yielding 50% Alpha GPC is what we'd want. Caffeine is at 300mg (per the bottle). This means everything to the left is either the same or higher, and everything the right is the same or lower. Next we get Bocopa. Bocopa is a herb used to improve cognitive function and reduce anxiety. The recommended dosage is 300mg. L-Theanine is used next. This is used for it's calming impact. We typically see this at 100-200mg per day with caffeine. Phosphatidylserine is next. This is a fatty substance that covers and protects the brain and carries messages between the cells. It is used for improved memory and cognitive function. Typical dosage is 100mg up to 3x per day. DMHA is next. This has been shown to stimulate the central nervous system for increased energy production and focus. We typically see this dosed up to 150mg. Vinpocetine is used for enhancing blood flow to the brain. Typical dosage is 5-10mg per day, up to 3x per da. PQQ (pyrroloquinoline quinone) is used for reduction of stress levels. A dosage of 20-40mg is a typical supplement. Lastly, we get Huperzine A which can improve memory. We typically see this at 100-300mcg.
If you look at the ingredients and add them up:
Alpha GPC: 600mg
Caffeine: 300mg
Bacopa: 300mg
Theanine: 200mg
Phosphatidylserine: 200mg
DMHA: 175mg
Vinpocetine: 30mg
PQQ: 30mg
Huperzine A: 300mcg
I went with big levels of each dosage, and we still don't get the full 1,995mg blend, so this tells me we are getting solid dosing on Brain Waves. 
Solid profile, even if it is a prop blend, you can do exactly what I did and feel good about yourself. 
---
Effectiveness
You definitely get an increases sense of energy and focus with Brain Waves. With the 300mg Caffeine + DMHA, you are going to get a nice energy feel without a crash. The Alpha GPC combined with ingredients like Theanine and Huperzine are going to go a long way to improve your cognitive function. You can tell when you take this that you are zoned in and focused on what it is you're doing. If you want some extra focus at the gym without taking a pre-workout, this is a solid choice. I take this after my workout to help me focus on work, and it does great!
---
Value
On their website, Brain Waves retails for $60 for 30-servings. That is $2 a serving. Honestly, if you're someone who suffers from anxiety and stress, and has a hard time focusing. This is a solid investment. Even for me, who doesn't have those issues, but I love the focus I get from it, I would be willing to pay $2 per serving. It would be nice to know what is in the prop blend, but based on how this worked for me, I can approve this product at the $60 price tag. 
Available at these Fitness Informant Approved Retailers