Overview of Gaspari Nutrition SizeOn
Gaspari Nutrition is back! After a hiatus in which many thought the brand had ceased operations, Rich Gaspari regained control of the brand and started bringing a plethora of new products to market. One product that they kept was their popular SizeOn intra workout product.
SizeOn is a combination of carbs, protein synthesis ingredients, ATP regeneration and hydration. It is an all-in-one intra workout designed to provide prolonged endurance and the ingredients designed to speed up recovery. SizeOn does contain a proprietary blend of 63g actives making it hard to distinguish the ingredients, but we believe the product has promise.
Why You Should Trust Our Reviews
EXPERT REVIEW PANEL
Our review panel is made up of individuals with many years of experience in the sports nutrition industry, dating back to the early 2000's. Their tenure gives them knowledge on brands, supplements, ingredients, dosages and more.
FULL CONTAINER REVIEWS
Unlike the majority of "review" sites on the internet, Fitness Informant reviews every supplement on a full-container basis. What does this mean? It means that a review is not written or recorded until the last serving of that product has been finished. We've all had products that were great for the first couple of days, but then lost their effectiveness shortly after. We want to ensure you are getting a full review based on a full product.
INGREDIENT EDUCATION
We breakdown each ingredient in our reviews to educate you on exactly what the ingredients do, and what is the proper dosage of each ingredient to effectively do what they are intended to do.
100% HONEST – NO B.S. REVIEWS
Our number #1 priority is to inform you proper supplement selection through honest reviews. The majority of "review" sites on the internet will push you to buy a certain product based on the commissions they received. Not us. We want you to purchase the highest quality supplements at the best value. We put your health and wellness first. To achieve your goals we want you to use only the best supplements that you can afford. We do this by being honest.
Thrive Leads Shortcode could not be rendered, please check it in Thrive Leads Section!
Testing Results and Ratings
We reviewed Gaspari Nutrition SizeOn on five categories. We first start by looking at its ingredient profile. This portion of the review looks at the different ingredients used in the intra-workout supplement, what their intention is and how effectively dosed are each ingredient.
We then look at effectiveness. An effective intra-workout supplement will use high quality, proven ingredients, at clinically backed dosages. This is generally an extension of the profile section. The higher quality ingredients used at proper dosages, the more effective the intra-workout supplement will be at prolonging endurance and aiding in muscle recovery.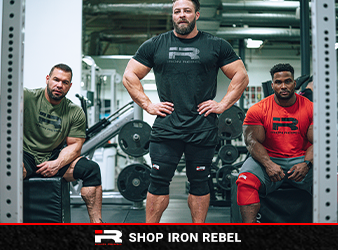 Then we move into the taste of the different flavors we've tried. We grade each flavor separately and average the scores for their overall taste rating. We were able to test out the following flavors: Grape Cooler.
Mixability refers to how well the powder mixes in the recommended amount of water using the Official Shaker Cup of Fitness Informant the Ice Shaker.
Finally, we talk about value. Value is the combination of profile, effectiveness, taste and mixability in relation to cost. Another part of value are the competitors and other versions of intra-workouts on the market.
---
Ingredients Profile
It is tough to break down a product label when there are a bunch of ingredients tossed into a giant proprietary blend. Not all blends are bad, but it makes it difficult to let you all know whether or not this is dosed correctly. We will take a look at each "matrix" and explain what the purpose it, although we do not know dosages.
We start with a Carbohydrate Energy Matrix. This contains Trehalose, a sugar containing two molecules of glucose; Dextrose, a simple fast-acting carbohydrate source; Cyclic Dextrin, a favor carbohydrate source here at FI as it doesn't cause gut issues or insulin spikes; and Pterostilbene. Pterostilbene is unique in that it is the primary antioxidant component of blueberries. Based on the label, we have a total of 40g carbs with 39g coming from Tehalose and Dextrose meaning we are not getting much from Cyclic Dextrin, one of our favorite carbs. With that said, if you're taking this intra-workout as directed, it is not as much of an issue to use faster acting carbs that may spike insulin response as you will be in the gym and need to restore glycogen quickly.
The Protein Synthesis Acceleration Matrix is formulated to speed up MPS. Whey Protein Hydrolysate, Leucine (4g), Valine and Iso-Leucine are here. Essentially this is a fast digesting/absorbing protein with BCAAs, with a heavy emphasis on Leucine  which is primarily responsible for mTOR, to start MPS. We can say we think Hydrolysate protein is around 7g since that's what we have on the label, and it comes before Leucine which is dosed at 4g.
The next matrix is the Phosphodrive Endurance Complex. Essentially there are three versions of Creatine in this: Creatine Monohydrate, Creatine MagnaPower and Disodium Creatine Phosphate. The primarily role of creatine is to replenish ATP when it loses a phosphate molecule (it becomes ADP which needs creatine to become ATP). ATP is our body's primary fuel source when working out.
Lastly we get Osomodrive Advanced Hydration Complex. This contains L-Taurine, responsible for regulating electrolytes, and other electrolytes and hydration ingredients.
Overall the ingredient selection is nice, but we have no idea how much of what we are getting. Based on the label we know it is carbohydrate heavy, which is good for restoring glycogen stores. Outside of that, we don't necessarily know where the dosages fall making it extremely hard to determine if this formulated the way it should be. It is a huge blend at 63g so there is a lot of room to incorporate the ingredients. 
---
Effectiveness
The tricky part is effectiveness. We don't know from the label if this should be effective or not, but we can say it felt like we had more energy and fuller pumps with SizeOn than without. The 40g carbs SHOULD lead to a better pump. The more fast acting carbs you have during your workout, the fuller you look. With that said, those carbs also contribute to your overall endurance and energy. We did feel like we had better endurance which we can see from the 40g carbs, again.
Regarding muscle recovery, we did not feel like we suffered from DOMS. The addition of 4g Leucine is nice for those who like a Leucine heavy product. Leucine is key for mTOR and MPS, which is essentially the muscle recovery process. Being able to start that MPS process while working out helps aid in repair and recovery.
Lastly, we did feel more hydrated from the product. Taurine is great for regulating electrolytes, and the beverage did seem to work while we were in the trenches clanging and banging.
Overall, we think this product works for the reasons stated above. We like the fuller pump and the contribution to MPS.
---
Taste
Grape Cooler: (8.3/10)
Grape isn't our favorite flavor in the world, but SizeOn grape cooler is good. There is a slight difference in this grape versus some of the other grape flavors we've tried, but not in a bad way. It is almost like a grape candy versus a traditional grape juice. It is enjoyable throughout the entire workout. 
---
Mixability
Gaspari SizeOn is meant to be mixed with 20-30oz of cold water. This makes sense since it is such a large serving size. Even at that large serving size, the powder mixes extremely well. You will see from the video that you get the purple color from the Grape Cooler flavor. Regarding particles or residue, not so much, but that much water does dilute it which is helpful. 
We used Official Fitness Informant Shaker Cup, the Ice Shaker, to mix up the powder.
See the video above for the full mixability test.
---
Value
The main thing here is you're getting 40g carbs per serving, mostly from Trehalose and Dextrose. Since you're taking this intra-workout we don't see it as a huge issue. If you look at other carb sources our there like HBCD you will pay more per serving, as you should. We think SizeOn, with the combination of other ingredients like Creatine can be a good value, we just wish we knew the label breakdown better than what is provided. With that said, it did seem like it worked, and it's under $2 a serving which isn't terrible.
Available at these Fitness Informant Approved Retailers