Save 10% with coupon code INFORMANT
Overview of RedCon1 Tango
RedCon1 is an extremely fast growing sports nutrition company thanks to their branding and their products. They create products that are not out of this world, but they work and they are straight-forward.
RedCon1 Tango is a solid muscle recovery product with three forms of creatine and other ingredients added to aid in recovery. For less than $1 per serving, RedCon1 Tango is one of the best values you will find in post-workout recovery on the market today.
Why You Should Trust Our Reviews
EXPERT REVIEW PANEL
Our review panel is made up of individuals with many years of experience in the sports nutrition industry, dating back to the early 2000's. Their tenure gives them knowledge on brands, supplements, ingredients, dosages and more.
FULL CONTAINER REVIEWS
Unlike the majority of "review" sites on the internet, Fitness Informant reviews every supplement on a full-container basis. What does this mean? It means that a review is not written or recorded until the last serving of that product has been finished. We've all had products that were great for the first couple of days, but then lost their effectiveness shortly after. We want to ensure you are getting a full review based on a full product.
INGREDIENT EDUCATION
We breakdown each ingredient in our reviews to educate you on exactly what the ingredients do, and what is the proper dosage of each ingredient to effectively do what they are intended to do.
100% HONEST – NO B.S. REVIEWS
Our number #1 priority is to inform you proper supplement selection through honest reviews. The majority of "review" sites on the internet will push you to buy a certain product based on the commissions they received. Not us. We want you to purchase the highest quality supplements at the best value. We put your health and wellness first. To achieve your goals we want you to use only the best supplements that you can afford. We do this by being honest.
Thrive Leads Shortcode could not be rendered, please check it in Thrive Leads Section!
Testing Results and Ratings
We reviewed RedCon1 Tango on five categories. We first start by looking at it's ingredient profile. This portion of the review looks at quality of ingredients used, the dosages and other ingredients involved in the making of this powder.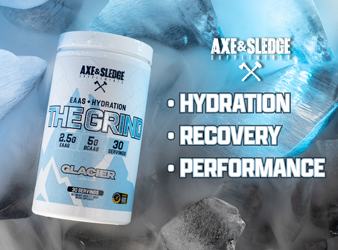 We then look at effectiveness. A muscle builder will be effective if it uses proper dosages of well-studied ingredients. This is generally an extension of the profile section. The higher quality ingredients used at proper dosages, the more effective that product will be.
Then we move into the taste of the different flavors we've tried. We grade each flavor separately and average the scores for their overall taste rating. We were able to test out Strawberry Kiwi.
Mixability refers to how well the protein powder mixes in 12oz of water. We use the shaker bottle test. This would be your typical Blender Bottle with the spiral chrome ball.
Finally, we talk about value. Value is the combination of profile, effectiveness, taste and mixability in relation to cost. Another part of value are the competitors and other versions of creatines and muscle-builders available on the market.
---
Ingredients Profile
Redcon1 does it again with the recovery drink Tango. Tango has not one, but three different version of Creatine included in its ingredients panel as well as some other top dogs for recovery. The days of loading creatine are over and this product contains clinically dosed ingredients. A quick refresher of what creatine actually does. It helps generate ATP which is the fuel or energy for your muscles. When your body is getting low on ATP, creatine supplementation helps counteract that "low tank". ATP helps build, recover and endure faster.
Creatine Monohydrate is first at 5g which is the standard clinical effective dose. The second form of creatine is Creatine HCl at 1g. Creatine HCL is creatine molecule bonded to hydrochloric acid. This simply means it has a superior solubility and pH alignment with the human body. Creatine Magnapower (Magnesium Chelate) is another sibling in the creatine family and the third version of creatine in Tango. It is bonded with magnesium and is said to absorb more quickly in the body compared to monohydrate. This is the one ingredient under dosed at only 1g but mixed within the other creatine's I doubt you will notice a difference. Creatine Monohydrate is the most well-studied version of creatine on the market. With the clinical dosage of 5g used, we are happy with the creatine mix.
Betaine Anhydrous is dosed at 2.5g. This is typically found in pre-workouts for its ability to impact power output, but in post-workout supplements it aids in muscular recovery. Taurine is dosed at 1g and helps regulate electrolytes for muscle recovery. Lastly, L-Ornithine L-Aspartate is dosed at 1g. This helps tissue regeneration and muscle repair. This version of Ornithine should be dosed between 3.12-9.36g for an effective dose.
Overall, this is a decent muscle recovery complex with creatine being the main source ingredient in the formula. Having Betaine and Taurine is also beneficial. We would like to see more Ornithine as it is a great ingredient.
---
Effectiveness
With three types of creatine, Tango has all the bases covered on that front. Upon 30 days of supplementation of this product I did notice a more fuller look and feel as well as less soreness from my workouts. I switched workout programs while supplementing this product and the intensity increased. Although the soreness wasn't completely taken away I did notice that I wasn't as sore as usual when I'm not supplementing with Tango. The fuller look and feel was obviously a part of taking creatine and I was sure to increase my daily water intake. I did not mind the fullness and felt great taking it.
With more Ornithine maybe I wouldn't have had as much muscle soreness, but overall I am still please with the product.
---
Taste
Strawberry Kiwi: (9/10)
It is sweet but not overwhelming and if it does taste overwhelming to you, you can simply increase the water amount. I added this flavor to my post workout protein that was vanilla flavored and it was actually delicious. It tasted like a fruit smoothie and I enjoyed it post workout.
By itself, it is great too. We realize strawberry isn't for everyone, but if you like it, you will enjoy this.
---
Mixability
The recommended serving size is one scoop in 10-12oz of water. Just like any other supplement you can manipulate this as it is a "recommended" serving. I felt that it mixed very well with the recommended water. There was a small amount of residue build up, but it did not have the grainy feel when drinking.
Check out the video for a demo on mixability.
---
Value
Redcon1 knows the market is competitive with creatine and recovery supplements so coming in at $29.99 for 30 servings is an excellent deal. Plus, with coupon code INFORMANT, you will save an extra 10% off.
Available at these Fitness Informant Approved Retailers
FITNESS INFORMANT'S EXCLUSIVE DEALS

Save 10% with coupon code INFORMANT