Use coupon code INFORMANT and save 10% off!
Overview of RedCon1 MRE
RedCon1 is the fastest growing brand in the sports nutrition space since MusclePharm, and they may have even surpassed them. Their MRE line has a lot to do with RedCon1 success. What started as just a powder has now evolved into a "lite" powder, a super success MRE Bar and soon-to-come a RTD.
RedCon1 MRE is a meal replacement featuring multiple protein sources and rolled oats to provide 525 calories with minimal fats and 75g carbs and 47g protein. MRE uses real food sources like oats, beef protein, sweet potatoes, dehydrated fruits and more to make a very tasty meal replacement powder.
Why You Should Trust Our Reviews
EXPERT REVIEW PANEL
Our review panel is made up of individuals with many years of experience in the sports nutrition industry, dating back to the early 2000's. Their tenure gives them knowledge on brands, supplements, ingredients, dosages and more.
FULL CONTAINER REVIEWS
Unlike the majority of "review" sites on the internet, Fitness Informant reviews every supplement on a full-container basis. What does this mean? It means that a review is not written or recorded until the last serving of that product has been finished. We've all had products that were great for the first couple of days, but then lost their effectiveness shortly after. We want to ensure you are getting a full review based on a full product.
INGREDIENT EDUCATION
We breakdown each ingredient in our reviews to educate you on exactly what the ingredients do, and what is the proper dosage of each ingredient to effectively do what they are intended to do.
100% HONEST – NO B.S. REVIEWS
Our number #1 priority is to inform you proper supplement selection through honest reviews. The majority of "review" sites on the internet will push you to buy a certain product based on the commissions they received. Not us. We want you to purchase the highest quality supplements at the best value. We put your health and wellness first. To achieve your goals we want you to use only the best supplements that you can afford. We do this by being honest.
Testing Results and Ratings
We reviewed RedCon1 MRE powder on five categories. We first start by looking at its ingredient profile. This portion of the review looks at quality of protein, carbs and fats used, amount and other ingredients involved in the making of this meal replacement powder.
We then look at effectiveness. A high quality meal replacement powder will be effective. This is generally an extension of the profile section. The higher quality ingredients used at proper dosages, the more effective that product will be.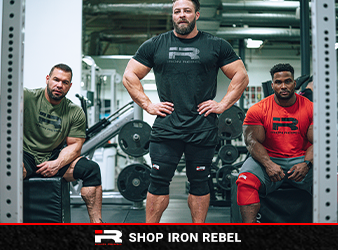 Then we move into the taste of the different flavors we've tried. We grade each flavor separately and average the scores for their overall taste rating. We were able to test out Blueberry Cobbler.
Mixability refers to how well the protein powder mixes in 12oz of water. We use the shaker bottle test. This would be your typical Cyclone Cup.
Finally, we talk about value. Value is the combination of profile, effectiveness, taste and mixability in relation to cost. Another part of value are the competitors and other versions of meal replacement powders available on the market.
---
Ingredients Profile
(8.1/10)
RedCon1 MRE has changed the meal replacement game, and the outlook for RedCon1. It is a hugely successful line due to the uniqueness of it and the way they flavored it. MRE is a meal replacement powder that is meant to replace or add to your daily meals, depending on your goals.
The macros are:
Calories: 525
Fats: 4g
Carbs: 75g
Protein: 47g
They were able to keep fats low while giving you carbs from rolled oats, dehydrated vegetables and sweeteners like dextrose. The protein comes from multiple sources like beef, chicken, salmon and pea. Yes, sounds weird, right? We assure you it is delicious.
The big thing here is that this is dairy free. There is no whey protein. If you are anti-dairy or don't do well with it, but you're not vegan, this provides you an option. We know whey is the king of proteins, so this isn't as high quality as a quality whey protein, but it is good for those who cannot have dairy. Beef, fish, chicken, rice and pea protein all have bioavailability scores much lower than whey (whey is around 100 and the others around 80). This means that it is not absorbed as well as whey protein is.
My biggest ask is I would like to know how much of each protein source is used to make up the 47g of protein. The label lists 6 proteins (beef, salmon, chicken, egg, brown rice and pea). I would like to know if it is equally dispersed or if it is heavy in one of the proteins versus the others. Each protein source used has unique benefits, so as a consumer it would be great to see this.
Regarding the rest of the label, the rolled oats, dehydrated yams and sweet potatoes are really cool. The dehydrated blueberries are great too. Dextrose is used as a carb source. It would also be great to know how much Dextrose goes into that 75g carbs but at least it isn't listed first.
Overall, this is a unique ingredient label that's different from what else is out there, which is very cool. I would just like to see more transparency on the carb and protein sources for 100% complete confidence. 
---
Effectiveness
For a meal replacement, the effectiveness comes down to does it actually replace a meal for you? Does it suffice your hunger? At 575 calories I would hope so. I would use this as a gainer. I would use this to add to my already whole foods diet that I consumed on a daily basis. I used this to get more calories to help me grow. Based on the macros, this should be an effective meal replacement and gainer for those looking to use it as such. 
I did not get any stomach bloat from the product which is good. Sometimes people can get that from a meal replacement powder. Nothing here. 
Overall, I feel this is a pretty effective product. I would like to have a few more calories, for me personally since I am bigger, but I get that this needs to appeal to the masses.
---
Taste
Blueberry Cobbler: (9.5/10)
I was a huge fan of Blueberry Cobbler MRE. I couldn't believe with the ingredient list that they were able to make it taste this good. It literally tastes like Blueberry Cobbler. I have had the MRE Bar in this same flavor and same thing, they nailed it. If you like Blueberry you will really like this flavor.
---
Mixability
Each serving size is 130g. That is HUGE. It is four scoops. However, this does mix fairly well. It does come out thick, which is to be expected given the size of the serving. I actually think it adds to it, the thickness of the drink. You will get a couple clumps, but not a lot, so it is nothing you're going to choke on. I would watch the video above for a full demo, but we are happy with the mixability of MRE.
---
Value
MRE can look quite expensive. It retails for $80 for 25-servings. That is over $3 a serving, but if you think about it, and this is supposed to be a meal replacement, that isn't a bad price for 25 meals. RedCon1 also offers discounts all the time, so we doubt you would ever pay $80 for MRE. We also can save you 10% with coupon code INFORMANT. Given what the label reads on MRE, the uniqueness of it and the end price, we feel that $80 isn't crazy since it is a meal replacement from real food.
Available at these Fitness Informant Approved Retailers
FITNESS INFORMANT'S EXCLUSIVE DEALS

Save 10% with coupon code INFORMANT