MuscleTech release their newest formulated testosterone booster, Alpha Test Thermo. Joining long historic line of products, this newest testosterone formula will not only be targeted at increasing a male's natural testosterone, but also increase their caloric burn off to help support them in losing stubborn fats.
Alpha Test Thermo will be available at Walmart, on Amazon, and MuscleTech.com for $29.98 for a 30 day supply.
Use code INFORMANT to save 20%
Alpha Test Thermo Supplement Breakdown:
MuscleTech has released this multi-benefit formula to help support a males testoterone while also supporting a metabolism increase. Within this hefty formula you will find two main matrixes', their Thermo Fire Plus Matrix & test and Vitality Matrix.
Thermo Fire Plus Matrix
L- Carnitine L-Tartrate – 1g
Leading of this matrix MuscleTech has add 1g of a varied suggested dose of 1-4g of L-Carnitine Tartrate. This ingredient is a very popular non-stimulant ingredient used to help support fat burning. You will find in several studies that this form of carnitine can be found to help increase athletic performance output, but more importantly utilizing stored fats as an energy source for the body help burn and get rid of stubborn fats. 
Caffeine Anhydrous- 225mg
With no specified amount of caffeine to be used in thermogenic formulas as it dependent on the user's stimulant tolerance, MuscleTech gives us 225mg per serving. However, in relationship to the use of caffeine in a weight loss supplement is very common as caffeine is a natural diuretic, can give you extra energy to work out, and since it is a stimulant, it has been found to curve cravings and help with some appetite suppression.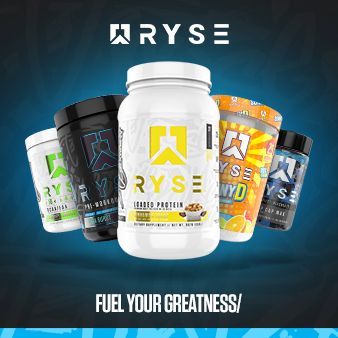 aXivite Microencapsulated Phenylcapsaicin – 62.5mg
With utilizing the same benefits, you will find in a nice spicy chili aXivite has delivered these same benefits with no pungency or overwhelming hot flash like feeling in their patented microencapsulated phenylcapsaicin. With still receiving the desired benefits of increased body fat loss just a normal capsaicin would have, aXivite takes it a step further with their patented extraction processes helping it be more bioavailable in TRPV1 or the capsaicin receptors. This will help increase the benefits of lower pungency, and making it highly utilized in capsules or even compressing them into tablets with still having high effectiveness. With varied doses being found in studies, MuscleTech gives a high side dose of 62.5mg.
Grains of Paradise Extract – 20mg
The final ingredient in the Thermo Fire Plus Matrix, you will find 20mg of Grains of Paradise. With suggested dosing's varying between 25mg-80mg of daily usage, you will find studies suggesting that the daily use of Grains of Paradise can help activated Brown Adipose Tissue to help increase calorie burn off and increasing metabolism. Grains of Paradise in some studies have also been found to help get rid of visceral fat. 
Test and Vitality Matrix
Fenugreek – 600mg
One of the most common ingredients you will find in natural test-boosters will be the fenugreek extract. As clinical trials have been run, it has been shown to have a dramatic increase in testosterone in test subjects who took 500mg-600mg everyday over a 12-week period. In MuscleTech's Alpha Test Thermo they will deliver that same clinical dosing of 600mg per serving to help get the fullest benefit of this extract.
Boron – 200mg (5% Boron Yielding)
The usage of Boron in a natural test-booster has also been a staple ingredient. As it has been found Boron can help in the reduction of Sex Hormone-Binding Globulin (SHBG). SHGB is a protein in the blood vessels that binds molecules of testosterone making them biounavailable because the hormone stays in blood vessels. With reduction in SHBG, boron will increase a male's free testosterone. In these studies participants used 10mg of boron the same amount you will yield in MuscleTech's dosing.
Long Jack Extract – 50mg
The final ingredient MuscleTest has thrown in Alpha Test Thermo is Long Jack Extract at 50 mg. Long Jack extract has been very effective and known for increasing a male's testosterone and fertility. With the increase in testosterone subjects have also found an increase of energy and better body composition. With varied suggested dosing's being found between 100mg-400mg MuscleTest has given us 50mg.
Final Takeaway
With not trying this out yet, I cannot attest to personal experience with this formula. However, based on the ingredient profile and the price, it is one of the best buys on the market for someone who is wanting to try a natural test-booster for the first time alongside with a thermogenic that's in it. Getting the concept of 2 products in 1 with the ingredients and dosing's MuscleTech has used for only $30 is hard to beat.
Recent MuscleTech News & Reviews