The definition of Elite is that of being superior group to the rest of the group or society. It was announced earlier that Kaged is launching a premium supplement line called the "Elite Series" exclusively into GNC. The biggest launch in the brand's history will consist of over 10 products donning the new Elite Series tag with several upgrades to the formulas and flavor tweaks and additions.
Kaged Protein Isolate Elite Series has been updated as an even better stand out protein compared to their original popular and high-quality Whey Protein Isolate. Kaged has taken the approach to keep to their original high-quality protein flavors with only tweaking their formula a little to make it an "Elite" protein on the market and an "Elite" protein for GNC shelves.
Absorbtion and bioavailability is the name of the game in the new Protein Isolate Elite series. Without sacrificing Kaged legendary flavor profiling, they have made the changes to how your body can utilize different proteins. The biggest differences you will find exploring the two supplement facts panels above is Kaged is now using the Trioslate protein blend compared to just a single sourced whey protein isolate and now the usage of ioWhey and MAX Catalyst.
The use of the new Trioslate protein blend will consist of ioWhey Protein Isolate, Micellar Casein Isolate, and Milk Protein Isolate. Starting off this blend we had ioWhey Protein, the biggest component you need to know about this protein the heightened bioavailability of it. In studies it has been shown to have up to 123% bioavailability for your body's absorption and utilization, with a 46% reduced stomach discomfort compared to a whey protein. With the ability to have fast acting and long-lasting effects of a protein in this blend Kaged has made a good decision to put this isolate protein source in the blend.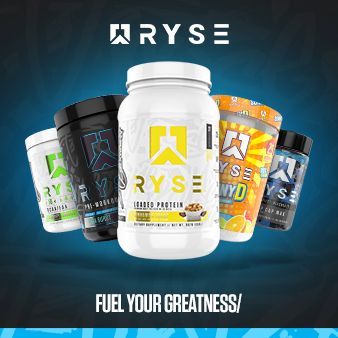 Next in the Trisolate blend is that of Micellar Casein Isolate. With the known properties of a casein protein being a slower digesting protein in the body, it will help act a sustained released protein that your body utilize over a longer period of time. However, Kaged has decided to use a highly filtered micellar casein Isolate compared to that of a normal casein to help s reduce the amount of lactose in this protein to help prevent stomach discomfort and unwanted bloating most receive from a standard casein protein, but still received the long-lasting protein effect.
Lastly wrapping up this Triolate Protein blend we have Milk Protein Isolate. The most commonly used protein isolates on the market, helps with quick digestion highly recommended post workout to help with a quick absorption. This isolate is still highly filtrated away from lactose such as those above to help prevent stomach discomfort and have a high-quality protein rating.
Lastly the biggest add on to Kaged Protein Isolate Elite Series, you will find the usage of MAX Catalyst. A patented version of a black pepper extract from Nutrabound helps keep the high quality and high utilization trend going in this protein blend. Max Catalyst has been found to help increase absorption ratings in supplements, as this will help ingredients be used in their most effective digestion time rather than being broke down before they can take their full effect in the body.
In addition to the above benefits of the new Elite Series Isolate from Kaged, the protein will also be Informed Sport Certified, meaning there are no banned substances in the protein. One step deeper, Kaged had the new Elite Series Protein certified by Informed Sports as an Informed Protein - meaning that the protein is regularly tested and verified to contain what is listed on the supplement facts panel.
The new Kaged Protein Isolate Elite Series will be released in three flavors in Chocolate, Vanilla, Cookies and Cream, and will be available on August 31 exclusively at GNC.
Final Takeaway
With this new formula Kaged has released is going to be a must try in my book, as I am a consistent protein isolate user to help with my own bloating and digestion whether in prep or in the off season. With trying to get the highest quality protein with strategic science backed information, this formula will be hard to be for me as is uses a multi-stage digestion, increased absorption ratings, and sticking to Kaged famous protein flavoring. Excited is an understatement for me to get my hands on a tub of this formula.
Recent Kaged News & Reviews