Kaged being known their loaded supplements of very high potency ingredient profiles, also offers something great for beginners, cardio enthusiasts, and athletes looking for a pick me up before their performance. Kaged give us Pre-Kaged Sport, a simple pre-workout with the base ingredients you need to make it effective all with a great bang for your buck.
Kaged currently offers Pre-Kaged Sport for 24.99 a container containg 20 servings. This is offered in multiple flavors including Fruit Punch, Glacier Grape, Mango Lime, Blue Raspberry, and Watermelon.
Use code INFORMANT to save 15%
Pre-Kaged Sport Supplement Facts Panel:
Kaged Pre-Kaged Sport is a straight to the point pre-workout that is not only cost conscious, but also effective. 
L-Citrulline (Fermented) – 3.5g
L-Citrulline a very common and main character ingredient you will find in pre-workouts. Being known for helping with blood flow by expanding your blood vessels to help increase your "pump", an increase in blood flow will also help with your overall athletic performance and can potentially reduce blood pressure. Kaged has used a fermented form of this amino to help get you the "purest" form to help with the effectiveness. With recommended dosing's of L-Citrulline being very broad ranging from 2g even up to 10g, Kaged gives a great moderate dosing of 3.5g.
Beta-Alanine (Carnosyn) – 1.6g
The itchy tingly feeling you will always hear about when taking pre-workouts. Don't worry if you are new to trying pre-workouts Kaged has done you a favor by only adding in 1.6g of Beta-Alanine compared to the recommended dosing of 3.2g. The benefit of having a pre-workout containing Beta-Alanine is that help produce carnosine to help with your muscular endurance throughout your workout. Kaged has even took it a step further by adding in a patented for of Beta-Alanine ,Carnosyn to help with ingredient effectiveness.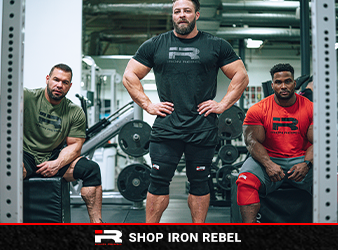 Betaine Anhydrous (BetaPower) – 1.25g
Power and performance, Betaine Anhydrous you will find helps with cellular hydration. In turn will help give the muscle cell some of the fuel it needs to help with more power output and endurance throughout your workout. In addition, it also has been found to help with a healthy metabolic function. With the use of another patented ingredient BetaPower, Kaged gives us a 1.25g dosing of the recommended 1.25-3g per serving usage.
Taurine – 2g
Kaged has thrown in 2g of the recommended 1-3g serving of the very versatile ingredient that is Taurine. Taurine has been found to have several benefits when used in a pre-workout including that of helping with athletic performance as it helps reduce fatigue, it also can help in the weight room as it has been found to help with cell volumizing to help with muscle contractions in the gym. As it seems Taurine may be just a bodily performance ingredient, Taurine has also been found to help with mental focus. 
Coconut Fruit Water Powder – 500mg
Hydration. Hydration. Hydration. Coconut water powder as you may find on the store shelves in many athletic beverages, id because it is great for hydration as it contains an very high amount of 5 rapid absorbing electrolytes for hydration sodium, magnesium, calcium, potassium, and phosphorus. This is a valuable ingredient to put into Pre-Kaged Sport as it is targeted for beginner use or even athletic usage with both being in demand for increased hydration levels for activity. 
L-Tyrosine (Fermented) – 500mg
Considered a non-essential amino acid, L-Tyrosine you will find in pre-workouts to help with mental focus and cognitive function. Kaged threw an ingredient like L-Tyrosine in this formula to really help focus on having good mental clarity to be mentally sharp on the field or in the gym. In Pre-Kaged Sport they have also utilized the use of a fermented L-Tyrosine to help get the purest form you can at a 500mg dosing of a suggested 500-2,000mg dosing.
Caffeine (PurCaf) – 188mg
Last but not least the ingredient almost everyone who is shopping around for pre-workout will look for first, Caffeine. Kaged has given us 188mg of caffeine from a patented ingredient, PurCaf, an organic green coffee bean. With utilizing a natural caffeine, it is going to more of a sustainable and a lot less intense energy feeling with no hard crash. This is perfect for Pre-Kaged Sport helping through the duration of an athletic activity or for th new gym goer of not having something overly intense with no hard crash. 
Use code INFORMANT to save 15%
Final Takeaway
I personally have never tried this product, but I definitely want to for a good, fasted cardio session during my next prep as I'm getting some performance ingredients, hydration through the coconut water powder, and a smaller dose of an easy-going caffeine. Not to mention 20 servings for $24.99!?!?! For a beginner or athlete, I would definitely check into this so you won't get overwhelmed from trying pre-workout for the first time or for an athlete, you truthfully don't need to floor yourself with an absurd amount of caffeine before activity as it will put yourself in more of a risk of cardiac problems.
Recent Kaged News & Reviews