Use Coupon Code INFORMANT To Save 20%
Overview of Performax Labs HyperMax-3D
Performax Labs has always put out quality supplements. The brand itself had a hard time of getting itself out there due to lack of marketing dollars, but with the new re-brand and upgraded formulas Performax Labs seems to be heading into a massive growth phase of the brand.
HyperMax-3D is the new pre-workout from Performax Labs replacing the standard HyperMax and HyperMax Extreme. HyperMax-3D delivers on all aspects. Users will get great energy, without the crash, awesome focus, fuller pumps and good strength and endurance. HyperMax-3D finds itself in the conversation for best pre-workouts we've tried.
Why You Should Trust Our Reviews
EXPERT REVIEW PANEL
Our review panel is made up of individuals with many years of experience in the sports nutrition industry, dating back to the early 2000's. Their tenure gives them knowledge on brands, supplements, ingredients, dosages and more.
FULL CONTAINER REVIEWS
Unlike the majority of "review" sites on the internet, Fitness Informant reviews every supplement on a full-container basis. What does this mean? It means that a review is not written or recorded until the last serving of that product has been finished. We've all had products that were great for the first couple of days, but then lost their effectiveness shortly after. We want to ensure you are getting a full review based on a full product.
INGREDIENT EDUCATION
We breakdown each ingredient in our reviews to educate you on exactly what the ingredients do, and what is the proper dosage of each ingredient to effectively do what they are intended to do.
100% HONEST – NO B.S. REVIEWS
Our number #1 priority is to inform you proper supplement selection through honest reviews. The majority of "review" sites on the internet will push you to buy a certain product based on the commissions they received. Not us. We want you to purchase the highest quality supplements at the best value. We put your health and wellness first. To achieve your goals we want you to use only the best supplements that you can afford. We do this by being honest.
Thrive Leads Shortcode could not be rendered, please check it in Thrive Leads Section!
Testing Results and Ratings
We reviewed Performax Labs HyperMax-3D on five categories. We first start by looking at its ingredient profile. This portion of the review looks at the different ingredients used in the pre-workout supplement, what their intention is and how effectively dosed are each ingredient.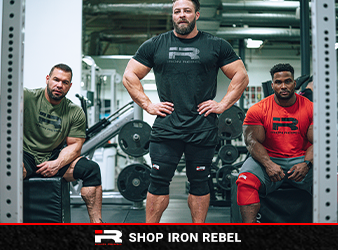 We then look at effectiveness. An effective pre-workout product will use high quality, proven ingredients, at clinically backed dosages. This is generally an extension of the profile section. The higher quality ingredients used at proper dosages, the more effective that pre-workout will be.
Then we move into the taste of the different flavors we've tried. We grade each flavor separately and average the scores for their overall taste rating. We were able to test out the following flavors: Raspberry Limeade, Hawaiian Papaya Pineapple, Mango Kiwi Cooler and Rocket Bomb.
Mixability refers to how well the powder mixes in 6-8oz of water. We use the shaker bottle test. ​See video above for the full test.
Finally, we talk about value. Value is the combination of profile, effectiveness, taste and mixability in relation to cost. Another part of value are the competitors and other versions of fat burning pre-workout products on the market.
---
Ingredients Profile
Performax Labs HyperMax series of pre-workouts has always been bomb dot com in our books, but it was always one ingredient short or too much of another that didn't push it over the edge into the conversation of "best." HyperMax-3D changes that conversation quickly. The new HyperMax-3D replaces the OG HyperMax and HyperMax Extreme.
We will evaluate the new Performax HyperMax-3D on the 2-scoop serving size. The formula starts out with their PUMPS and PERFORMANCE matrix.  The first ingredient we get is their champion ingredient, 3D-Pump Breakthrough at 6g. This is a new ingredient to market that is a blend (not a prop blend, we have the paperwork on this) of pure L-Citrulline, Glycerol and Alma Extract. What is great about this new ingredient is it is a more stable version of Glycerol. The problem with many forms of Glycerol on the market is they breakdown overtime and start to clump within the powder. We have not experienced this with our units we received. The 6g dosage is what those behind the ingredient are touting, as well as their research backs this (studied in humans).
The next ingredient used is 3.2g Beta-Alanine. This is one of the most common ingredients used in the pre-workout category. The 3.2g is the clinically accepted dosage. It can buffer lactic acid and aid in muscle endurance. It can also give you the "tingles" which is what a lot of people feel in a pre-workout.
On top of the 6g 3D-Pump Breakthrough form of Citrulline (3g), we get another 3g of pure L-Citrulline to give us a total of 6g Citrulline in this formula. Research suggests 3-5g pure Citrulline is good. Citrulline is the precursor to Arginine, which within the body can increase nitric oxide levels.
Betaine, an ingredient used for strength and power, as well as recovery, is used at 2.5g. This is the expected dosage of Betaine.
The last ingreidnet used in this matrix is S7. S7 is a plant-based ingredient (7 plant-based ingredients, hence the 7) that has been shown to improve nitric oxide levels by as much as 230%. This is based on a 50mg dosages which is what is used here.
We then get into our ENERGY and FOCUS matrix. This starts out with 2g of Tyrosine. Tyrosine is gaining popularity at this dosage due to its positive impact on focus and alertness. We've seen this typically dosed at 1g, but more and more are doing 2g.
ThinFen aka PEA (β-phenylethylamine) is a branded version of PEA. PEA has been used in the past by Performax Labs. It is an ingredient that instantly impacts your mood and focus when taken exogenously. The one issue with PEA is that the half life is extremely short. When PEA is taken exogenously the half life is 5–10 minutes. In the past, Performax Labs would have Hordenine that would help increase that half life, but that ingredient is now found on the Dietary Supplement Ingredient Advisory List. However, the 400mg dosage will impact you right as you work out, which is a moment when a lot of people struggle to get into "gym mode."
Caffeine Anhydrous is dosed at 400mg. Stimulants can help improve the half life of PEA, so the 400mg here can aid there as well. With 400mg Caffeine Anhydrous any individual should feel this working.
NeuroPEA (Eria Jarensis) is used at 250mg. Eria Jarensis Extract provides a variety of mood boosting and cognitive enhancing effects for the consumer. This is an ingredient a lot of brands have moved away from, but Performax Labs still uses it here. We recommend 125-250mg per day, but not to exceed 250mg.  This is a powerful ingredient that works well in combination with stimulants.
Cocobuterol is an ingredient used in many fat burners on the market today. We get it here at 60mg, which is between the 50mg and 100mg we typically see. Cocobuterol can improve energy and mood levels, but it can and will also increase thermogenesis. 
Citrus Aurantium is a fancy way of saying Bitter orange which contains the active ingredient of Synepherine. This is a stimulant that can increase energy levels and thermogenesis. The 50mg dosage is a standard dosage we see used on this ingredient.
The final ingredient is the powerful Rauwolfia Vomitoria which is standardized to 90% Rauwolscine aka Alpha Yohimbine. This is an extremely strong stimulant, so the 2mg dosage is more than enough. This ingredient can and will increase energy levels, thermogenesis and can, if taken too much, give you the cold sweats.
Overall this is a great formula that hits on all five pillars. The three pillars most look for in a pre-workout are energy, focus and pump. HyperMax-3D gives us ingredients that targets all. 
---
Effectiveness
Going through the supplement facts panel section above you might have already came to this conclusion, but HyperMax-3D works and it works well. 
I work out starting at 4 or 5am every day. HyperMax-3D kicks it into high gear in terms of energy with the caffeine, synepherine and alpha yohimbine. There is not way you won't feel the jolt of energy to kickstart your day. The addition of Tyrosine, PEA and Eria Jarensis also negates any kind of crash you might expect.
Focus is one of the best components of this pre-workout. Because I workout so early in the AM I would typically struggle to get started. The addition of PEA, even though the half life is short, helps get my mind right and to work. Tyrosine and Eria Jarensis, combined with the stimulants, really elevates your focus and mind/muscle connection.
With the 6g dosage of 3D-Pump Breakthrough, and the noise around it, you would expect pumps to be great, and they are. They are better than you get with most pre-workouts because HyperMax-3D features 3D-Pump Breakthrough, three additional grams of Citrulline and S7. It is not necessary to use a pump formula with this, but the addition of the upcoming VasoMax would take your pumps to the next level.
Strength and endurance are solid. You get a lot of this because you do have great energy and the mind/muscle connection. The addition of Betaine and Beta-Alanine are nice as well to help with this.
Overall this is one of our favorite pre-workout supplements we've ever had here at FI. You won't be disappointed.
---
Taste
Raspberry Limeade: (9.0/10)
Hawaiian Papaya Pineapple: (8.9/10)
Mango Kiwi Cooler: (8.8/10)
Rocket Bomb: (9.1/10)
We got to try all four flavors of the new HyperMax-3D. Honestly, none of them are bad. Raspberry Limeade is great! You get really nice lime flavor too it with the raspberry being more subtle. I like the sourness/tartness from the lime finish.
Hawaiian Papaya Pineapple is going to be the most traditional "Caribbean" flavor the bunch. I really enjoyed this. The pineapple flavor is nice, but the papaya is unique, something you don't get often.
Mango Kiwi Cooler is also great. I love mango so I knew I would like this flavor. Kiwi was my favorite fruit as a kid. The combination of these works well.
Lastly is their traditional Rocket Bomb flavor, which I really enjoy. The Rocket Bomb flavor is a mix of cherry, lime and blue raspberry. It is really refreshing and tastes great.
---
Mixability
Overall Hypermax-3D mixes well, but you will find residue at the bottom of your shaker. There are just some ingredients that do not mix in (not water soluble). That shouldn't deter anyone since it is not chunks, it's just small particles.
---
Value
We will place a high value on most things that work extremely well (unless the cost is astronomical). HyperMax-3D retails for $45 for a 40/20 serving container. We have seen these new formulas retail for as high as $50. With the ingredients used, the costs associated with them and the effectiveness of this formula, this is for sure a great value. Add coupon code INFORMANT at checkout to knock off 20% and you're getting a great pre-workout supplement at an amazing price. 
Available at these Fitness Informant Approved Retailers
FITNESS INFORMANT'S EXCLUSIVE DEALS

Save 20% with coupon code INFORMANT
FITNESS INFORMANT'S EXCLUSIVE DEALS
$44.99
Save 20% with coupon code INFORMANT