Despite rising protein costs, Core Nutritionals shows no signs of slowing down on new flavors across their line of protein powders. Core Nutritionals has officially launched a new flavor of CORE PRO, their blended protein product, in Pistachio Ice Cream
CORE PRO features a unique blend of whey protein isolate, whey protein concentrate and milk protein isolate. Core Nutritionals also throughs in a coconut oil creamer to aid with flavor and mouth feel.
Pistachio Ice Cream CORE PRO is the first new flavor to come to Core Nutritionals dairy based protein line in 2022.
Pistachio Ice Cream CORE PRO is available in a 2lb tub.
Use code INFORMANT to save 20%.
Final Takeaway
We got to try this live on our Instagram channel and it is very good. You not only get the great pistachio flavor, but you get the "cream" flavor that you'd get from ice cream. The addition of coconut oil creamer really gives you an experience like you're drinking a liquid ice cream cone...without the cone. This flavor is top notch and it is one of our favorite protein powders.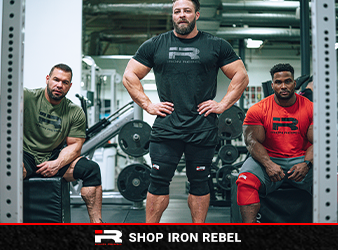 More Core Nutritionals News
Page [tcb_pagination_current_page] of [tcb_pagination_total_pages]