Use coupon code INFORMANT to save 10%!
Overview of Olympus Labs I Am Supreme
Olympus Labs is a cool company that is first-to-market with a lot of new, cutting edge ingredients. They love to incorporate science into their products and thus tend to make some really damn good ones.
I Am Supreme from Olympus Labs is not new, it is actually their old Reign re-named with a new flavoring system. We've reviewed Reign and this is an upgrade from the former version due to better taste. We attempt to reverse engineer the energy blend, and based off our knowledge it is dosed pretty solid. When you first start using I Am Supreme you will really feel it, but your body could adapt and get used to it if you overdo it. Overall, solid pre-workout for the extra pick-me-up you need.
Why You Should Trust Our Reviews
EXPERT REVIEW PANEL
Our review panel is made up of individuals with many years of experience in the sports nutrition industry, dating back to the early 2000's. Their tenure gives them knowledge on brands, supplements, ingredients, dosages and more.
FULL CONTAINER REVIEWS
Unlike the majority of "review" sites on the internet, Fitness Informant reviews every supplement on a full-container basis. What does this mean? It means that a review is not written or recorded until the last serving of that product has been finished. We've all had products that were great for the first couple of days, but then lost their effectiveness shortly after. We want to ensure you are getting a full review based on a full product.
INGREDIENT EDUCATION
We breakdown each ingredient in our reviews to educate you on exactly what the ingredients do, and what is the proper dosage of each ingredient to effectively do what they are intended to do.
100% HONEST – NO B.S. REVIEWS
Our number #1 priority is to inform you proper supplement selection through honest reviews. The majority of "review" sites on the internet will push you to buy a certain product based on the commissions they received. Not us. We want you to purchase the highest quality supplements at the best value. We put your health and wellness first. To achieve your goals we want you to use only the best supplements that you can afford. We do this by being honest.
Thrive Leads Shortcode could not be rendered, please check it in Thrive Leads Section!
Testing Results and Ratings
We reviewed Olympus Labs I Am Supreme on five categories. We first start by looking at it's ingredient profile. This portion of the review looks at the different ingredients used in the pre-workout supplement, what their intention is and how effectively dosed are each ingredient.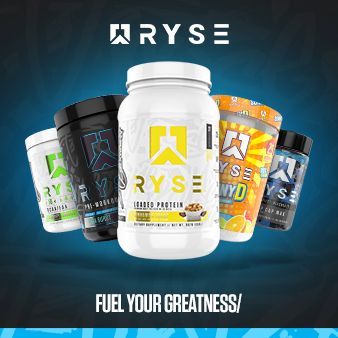 We then look at effectiveness. An effective pre-workout product will use high quality, proven ingredients, at clinically backed dosages. This is generally an extension of the profile section. The higher quality ingredients used at proper dosages, the more effective that pre-workout will be.
Then we move into the taste of the different flavors we've tried. We grade each flavor separately and average the scores for their overall taste rating. We were able to test out the following flavors: Dark Magic.
Mixability refers to how well the powder mixes in 6-8oz of water. We use the shaker bottle test. This would be your typical Blender Bottle with the spiral chrome ball.
Finally, we talk about value. Value is the combination of profile, effectiveness, taste and mixability in relation to cost. Another part of value are the competitors and other versions of pre-workout products on the market.
---
Ingredients Profile
(8.5/10)
Olympus Labs is known for using some cool ingredients in their products. They do it again with I Am Supreme Black Magic Edition. 
We start with 5g of pure Citurlline. This should be dosed at 3-5g. This helps increase blood flow for pumps. AGMass from Compound Solutions is used next at the accepted dosage of 1g. This is the precursor to nitric oxide in the body, which will increase blood flow. Agmatine inhibits nitric oxide synthase enzymes, this allowing more NO to be produced. Next we get a 1g of Pomegranate Powder Extract. Much like beets and red spinach, this improves blood flow. Lastly, we get 300mg of Vaso6. This is a branded ingredient at the accepted dosage to help improve NO levels and blood flow.
The next portion of this pre-workout is the Energy Matrix. Yes, this is a proprietary blend, but you can reverse engineer it a bit. We get 300mg of Caffeine Anhydrous in a total blend of 678mg. That leaves 378mg left. We then get Eria Jarensis Extract. This is typically dosed at 200mg. This helps improve focus and increase energy. Juglans Regia Extract is used next. This is a "natural" form of DMHA. We expect a good dosage of this to be around 50mg-75mg. Based on the blend, we most likely get 100-150mg of this. That would leave the remaining to ST1M-X, a new ingredient designed for energy and focus. This is a solid blend.
Theacrine (as TeaCrine) is dosed at 100mg (40% tasteless) yielding 40mg TeaCrine. Per Compound Solutions, they recommend at least 50mg, so we are close. This helps prevent a crash, and elongates your energy.
KannaEase is used at 25mg. This is sceletium tortusoum and is used to aleviate stress and anxiety. Dosage is appropriate at 25mg. 
Lastly, we get 50mg of Astrgin for absoption.
Overall, this is a great profile that is stim heavy for energy. There could be some additives for strength and endurance, but they have energy and pump covered. The stims can provide a good energy, but I would also like to see maybe 1-2 nootropics or cognitive ingredients used. However, for energy/pump, this is solid.
---
Effectiveness
As I mentioned in the profile section, energy and pump are good. The one thing with stims is that they actually constrict blood flow. So the pump is not has good as it could be without the stims. However, it still produces and provides a nice pump. Energy is immediately apparent. For the first 5-6 days on this, I was pretty jacked up from the stims. After about day 7 that energy wore down a bit as my body adjusted to the higher stim level. Even after the adjustment, the energy was still good. 
I would like focus to be a bit better. After that 7th day the focus also dropped with energy as my body adjusted. Alpha GPC or Huperzine would have been a nice add.
I also didn't have as much endurance with the lack of endurance ingredients, but the energy levels were enough to carry me through hard workouts.
I would say overall on energy this would be a 10, pump would be an 8 and focus a 7. There are no strength/endurance promises so based on those three pillars we will rate the score.
---
Taste
Dark Magic: (8/10)
Dark Magic is actually a Black Cherry flavor. It tastes as you would expect, and it is much better than the old school Re1gn flavoring system. I am not a big cherry guy, but this was enjoyable. It wasn't the best flavor I have ever had, it was different, but still good and better than previous versions. If you want a cherry tasting powder, this is spot on.
---
Mixability
This is a 10.7g serving size (with two scoops). For that size serving you'd expect fairly decent mixability, and it is. You will get some foaming and particles floating on top and to the bottom, but not as much as you'd expect. 
Watch the video for a full mixability test.
---
Value
I Am Supreme retails for $45 for a 20-serving unit. With out discount, that brings it down to about $40. A good pre-workout today should be around $2/serving, maybe more. I would like to see a little more focus ingredients added to this, and potentially a nice endurance/strength ingredient like PeakO2 or ElevATP but they are not promising those benefits. If you want a hard hitting pre-workout, then this would be it.
Available at these Fitness Informant Approved Retailers
FITNESS INFORMANT'S EXCLUSIVE DEALS

Save 10% with coupon code INFORMANT
FITNESS INFORMANT'S EXCLUSIVE DEALS
$44.99
Save 10% with coupon code INFORMANT