Save 20% with coupon code INFORMANT
Overview of Core Nutritionals CORE SEAR
Core Nutritionals is one of those brands that just do a lot of things right, all the time. From their 2020 re-brand to their formulas, they put thought behind everything they do.
Core Nutritionals CORE SEAR is one of those products that come around in a category we typically aren't the biggest fans of that seem to impress us. CORE SEAR is a non-stimulant thermogenic using three of four branded ingredients proven by science to work. We cannot argue that. A convenient, on-the-go fat burning capsule that allows you to still get your stims pre-workout or throughout the day makes CORE SEAR a recommendation we have to make for anyone looking to shed a few inches and pounds.
Why You Should Trust Our Reviews
EXPERT REVIEW PANEL
Our review panel is made up of individuals with many years of experience in the sports nutrition industry, dating back to the early 2000's. Their tenure gives them knowledge on brands, supplements, ingredients, dosages and more.
FULL CONTAINER REVIEWS
Unlike the majority of "review" sites on the internet, Fitness Informant reviews every supplement on a full-container basis. What does this mean? It means that a review is not written or recorded until the last serving of that product has been finished. We've all had products that were great for the first couple of days, but then lost their effectiveness shortly after. We want to ensure you are getting a full review based on a full product.
INGREDIENT EDUCATION
We breakdown each ingredient in our reviews to educate you on exactly what the ingredients do, and what is the proper dosage of each ingredient to effectively do what they are intended to do.
100% HONEST – NO B.S. REVIEWS
Our number #1 priority is to inform you proper supplement selection through honest reviews. The majority of "review" sites on the internet will push you to buy a certain product based on the commissions they received. Not us. We want you to purchase the highest quality supplements at the best value. We put your health and wellness first. To achieve your goals we want you to use only the best supplements that you can afford. We do this by being honest.
Thrive Leads Shortcode could not be rendered, please check it in Thrive Leads Section!
Testing Results and Ratings
We reviewed Core Nutritionals CORE SEAR on three categories. We first start by looking at its ingredient profile and dosage. This portion of the review looks at the ingredients used in the making of this product. We look into each ingredients effective use and determine if it was a quality selection for the product. On top of that, we look to see if proper dosages are being used. It is one thing to use cool ingredients, it's another if they are using them appropriately.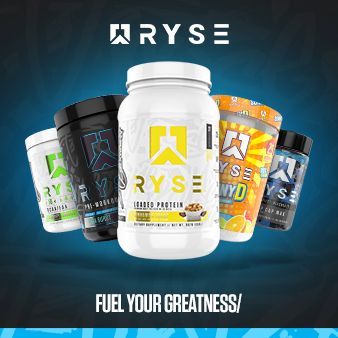 We then look at effectiveness. This is generally an extension of the profile and dosage section. The higher quality ingredients used at proper dosages, the more effective that product will be. With fat burners, you should also feel something - this is part of the effectiveness. It can be appetite control, body temperature (thermogenic) increases, etc.
Finally, we look at value. Value is the combination of the ingredients/dosage, effectiveness, price and comparison products on the market. If the produce is dosed well, with quality ingredients and available at a fair price, the product would be considered valuable.
---
Ingredients Profile
A very impressive formula compacted into a capsule. That's the only "negative" things about capsules is you are confined to space, but Core Nutritionals made the best of it in CORE SEAR.
We start off with the clinical dosage of Sinetrol XPur at 900mg. Sinetrol XPur is a combination of grapefruit and orange extracts proven to aid in fat loss through clinical trials. In these clinical trials, a control group received 900mg of Sinetrol XPur per day, while the placebo group did not. The results were clear. Supplemented subjects dropped an average 10% of their abdominal fat mass and waist and hip circumferences were each reduced by an average 5 cm over the placebo group. A main benefit of Sinetrol is an increase in resting expenditure (how much your body burns while at rest) and subjects who supplemented with Sinetrol had an extra 180 calories per day burned. 
The next ingredient is MitoBurn at 500mg. MitoBurn is L-BAIBA which is an ingredient that is exercise activated. This means if you want to get more out of your workout, specifically to fat loss, MitoBurn may be a solid choice. MitroBurn is from NNB, a reputable ingredient manufacture. MitoBurn's benefits include improved glucose uptake, increased free fatty acid oxidation, and reduced fat mass. The recommended serving of MitoBurn is 500-750mg per day.
Next we get the only non-branded ingredient in Forskolin at 250mg. Studies show that Coleus forskohlii with a 10% forskolin yield should be taken twice per day at 250mg. This is where you need to look close. The version we get in CORE SEAR is 20% so the 250mg dosage is the recommended dosage. Forskolin has been shown to increase cAMP which can increase fat loss.
Lastly, we get Paradoxine (Grains of Paradise) at 50mg. We recommend 30-80mg per day. Grains of Paradise may be responsible for increased body temperature and fat loss. Research has shown that Paradoxine can aid in fat loss.
Overall, this is an impressive formula packed into a capsule. If this was a powder, we can only imagine what Core Nutritionals would have done – but at the same time anything more would have costed more as well.
---
Effectiveness
Non-stimulant fat burners are hard to tell if they work or not, unless you really pay close attentions. CORE SEAR will result in an increase in body temperature and potential perspiration. One other area you may experience is more energy output during your workout. This is because fatty acids are being burned off as fuel. Your appetite may be "suppressed" slightly. These are things we noticed while supplementing with Core Nutritionals CORE SEAR.
We did not measure any fat loss because we used only a 28-day supply, however we do recommend that this product be taking for several months, combined with a healthy diet, to see results. 
The main takeaways for us were:
Increased body temperature
Increased energy during exercise
Reduction in appetite
What we liked most was we were able to combine this with a stim-based pre-workout without getting a stim overload.
---
Value
In all honesty, $50 for this is not a bad price. We look at other fat burning caps on the market, many of which contain cheap caffeine, charge upwards of $50+. Core Nutritionals CORE SEAR contains three branded ingredients, which are not cheap. You do not get a terrible crash or feeling from the product and it works. With promo code INFORMANT you can save 20% making this $40 for a 28-day supply. We believe this product is absolutely worth a shot, especially if you're trying to lose a few pounds and a few inches.
Available at these Fitness Informant Approved Retailers
FITNESS INFORMANT'S EXCLUSIVE DEALS

Save 20% with coupon code INFORMANT
FITNESS INFORMANT'S EXCLUSIVE DEALS
$49.99
Save 20% with coupon code INFORMANT