Use Coupon Code INFORMANT To Save 10%
Overview of Inspired Nutraceuticals 3MB3R Platinum Heat Reserve
Inspired Nutraceuticals at one point held the title for the best fat burner on our site. They lost that with the original 3MB3R being discontinued. Well Inspired is back and is striving to make sure you remember that they can still make great products without using exotic stimulants. The new 3MB3R is a solid fat burner that can aid with appetite suppression, energy, and thermogenesis.
The flavor and mixability are solid with 3MB3R, and it is certainly a great release from Inspired for the year of 2020. With how well we enjoyed this product, there is no reason why is does not deserve to be rated so highly. Hell... just look at the profile.
Why You Should Trust Our Reviews
EXPERT REVIEW PANEL
Our review panel is made up of individuals with many years of experience in the sports nutrition industry, dating back to the early 2000's. Their tenure gives them knowledge on brands, supplements, ingredients, dosages and more.
FULL CONTAINER REVIEWS
Unlike the majority of "review" sites on the internet, Fitness Informant reviews every supplement on a full-container basis. What does this mean? It means that a review is not written or recorded until the last serving of that product has been finished. We've all had products that were great for the first couple of days, but then lost their effectiveness shortly after. We want to ensure you are getting a full review based on a full product.
INGREDIENT EDUCATION
We breakdown each ingredient in our reviews to educate you on exactly what the ingredients do, and what is the proper dosage of each ingredient to effectively do what they are intended to do.
100% HONEST – NO B.S. REVIEWS
Our number #1 priority is to inform you proper supplement selection through honest reviews. The majority of "review" sites on the internet will push you to buy a certain product based on the commissions they received. Not us. We want you to purchase the highest quality supplements at the best value. We put your health and wellness first. To achieve your goals we want you to use only the best supplements that you can afford. We do this by being honest.
Thrive Leads Shortcode could not be rendered, please check it in Thrive Leads Section!
Testing Results and Ratings
We reviewed Inspired Nutraceuticals 3MB3R Platinum Heat Reserve on five categories. We first start by looking at its ingredient profile. This portion of the review looks at the different ingredients used in the pre-workout/fat burning supplement, what their intention is and how effectively dosed are each ingredient.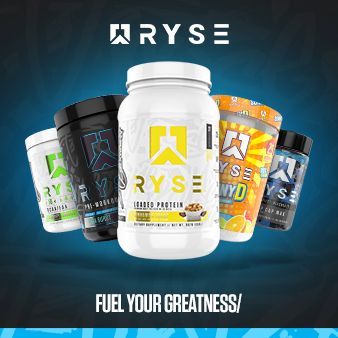 We then look at effectiveness. An effective fat burner product will use high quality, proven ingredients, at clinically backed dosages. This is generally an extension of the profile section. The higher quality ingredients used at proper dosages, the more effective that pump will be.
Then we move into the taste of the different flavors we've tried. We grade each flavor separately and average the scores for their overall taste rating. We were able to test out the following flavors: Malibu Breeze
Mixability refers to how well the powder mixes in 6-8oz of water. We use the shaker bottle test. We use the Official Shaker Cup of Fitness Informant, the Ice Shaker.
Finally, we talk about value. Value is the combination of profile, effectiveness, taste and mixability in relation to cost. Another part of value are the competitors and other versions of fat burner products on the market.
---
Ingredients Profile
3MB3R starts off with 3 grams of L-Carnitine L-Tartrate. This is a form of Carnitine that has actually been shown in studies to be beneficials for muscle recovery. Carnitine may help transport fatty acids to be used as energy. At 3 grams, it is dosed well in 3MB3R. Next up we have Ashwagandha in the form of KSM-66. This is an ingredient that is known to be beneficial for reducing cortisol levels. Cortisol may be detrimental to your fat loss goals, so Ashwagandha is becoming more popular in fat loss products. At 600mg, it is dosed well.
The next ingredient is Dandelion Extract. This is a natural diuretic, and has some health properties to it. Following this, we have Cocoa Extract. A natural source of Theobromine and ECGC, as well as some other beneficial antioxidants. At 100mg it is dosed well. Finally we have Grains of Paradise at 40mg. While the correct dosage of this is debated, it is on par with many other products on the market. Grains of Paradise has been shown in human studies to be beneficial for fat oxidation.
Next we come to the stimulant blend, which is something Inspired is known for. This blend starts us off with Choline Bitartrate at 1 gram. Choline Bitartrate converts to Acetylcholine in the brain, which is a neurotransmitter. This can aid in focus. This form of Choline isn't the best source out there, but at 1 gram it is dosed well. 
Now we come to everyone's favorite energy boosting ingredient, which is Caffeine. In 3MB3R, we get 400mg of Caffeine when you take two scoops. This is the upper limit for us here on FI and we don't like taking more. This is a personal ingredient, and tolerances may vary. Next up is an ingredient from Compound Solutions called Dynamine. Dynamine is an ingredient that can provide the same smooth energy TeaCrine does, however just in a quicker time frame. At 100mg, it is a solid dose.
Advantra Z® is the next ingredient in 3MB3R. It is a natural source of Synephrine, which when combined with Caffeine can help with energy and fat loss. It is dosed well in 3MB3R. Next up we have Therobromine which is similar to Caffeine. It is also a Xanthine, and can help with energy. It has also been shown to be good for preventing increased blood pressure. Finally we have KannaEase™. Kanna is an ingredient which may help reduce anxiety brought on by stimulants, and can also help with focus. At 50mg, it is dosed well.
The profile is solid overall, and there is very little we can complain about. The amount of Caffeine at 2 scoop may be high for some, but 1 scoop of 3MB3R should be enough to provide energy for the majority.
---
Effectiveness
We have to start this out by saying that fat burners do not burn fat, they can only make the process of dieting easier. So here are the three categories we look for in a fat burner. These include Energy, Appetite Suppression, and Thermogenic Feel.
We will start this off with energy, which was solid with 3MB3R. While not as strong as the past version, most likely due to the lack of Yohimbe, it provides more than enough energy. While Dynamine may work differently depending on who you are, it's usually a great experience that puts you in tune with your body.
The appetite suppression was solid with 3MB3R, and it was not overpowering either. Some products crush your appetite and others don't do anything. This product puts us in control of our diets and we experienced less cravings. This is usually the most important part of us when it comes to rating fat burners.
Now we have thermogenesis, which 3MB3R did quite well on. While we've had better experiences with other products for thermogenesis, we still noticed an increase in sweat and that "hot" feeling. Like all fat burners, you do end up developing a tolerance and it eventually wears off. It was enjoyable while it lasted however.
---
Taste
Malibu Breeze: (9.0/10)
We had both the Malibu Breeze flavor, as well as the Lemon Grove flavor. Both are great! Inspired is known for some great tasting products, and many people agree that Lemon Grove is easily one of the best tasting lemon products on the market. 
Malibu Breeze is a strawberry watermelon flavor and is enjoyable. While it may not be for everyone, if you remember BPI 1MR Watermelon from 2013, it tastes exactly like that. Enjoyable for sure!
---
Mixability
The mixability is quite good. While it's not the best mixing powder we've had, and there is even some grit to it, it goes down well and if you shake it well enough, you should be fine. It's just not the kind of powder you can put in water and swish around without getting clumps.
We used the Official Shaker Cup of Fitness Informant, The Ice Shaker.
Check out the video above for a full mixability test.
---
Value
One tub of 3MB3R will cost your $44 directly from the Inspired Nutraceuticals website. If you use coupon code INFORMANT, you get an extra 10% off. So essentially you can get 3MB3R for slightly under $40. This brings the price per serving to $1, and if you use the full two scoops it's $2. While not the cheapest fat burner on the market, it is still on par with many loaded fat burners on the market. So this is more for people who really want to invest in a well-rounded fat burner vs a simple stimulant loaded pill with underdosed Carnitine. It's a fair price, and you can stretch the tub out if you can get away with 1 scoop per day.
Available at these Fitness Informant Approved Retailers
Save 10% with coupon code INFORMANT
Save 10% with coupon code INFORMANT