Use coupon code INFORMANT to save 5%!
Overview of Performax Labs StimMax
We've had great luck with Performax Labs products in the past. In fact, their VasoMax was our 2017 supplement of the year in the pump category. We were excited to get back into the sheets with the brand to test out some of their new stuff.
Stim Max does not try to sell you anything that it isn't . They don't confuse you with strength or pump ingredients. They give you energy and focus and that is their promise. It is refreshing to find a PWO that doesn't over-promise. With that said, you are going to get great energy and solid focus with Stim Max. If you want strength/power/pump you will need to add it in but the value of this product is reflective of what it is.
Why You Should Trust Our Reviews
EXPERT REVIEW PANEL
Our review panel is made up of individuals with many years of experience in the sports nutrition industry, dating back to the early 2000's. Their tenure gives them knowledge on brands, supplements, ingredients, dosages and more.
FULL CONTAINER REVIEWS
Unlike the majority of "review" sites on the internet, Fitness Informant reviews every supplement on a full-container basis. What does this mean? It means that a review is not written or recorded until the last serving of that product has been finished. We've all had products that were great for the first couple of days, but then lost their effectiveness shortly after. We want to ensure you are getting a full review based on a full product.
INGREDIENT EDUCATION
We breakdown each ingredient in our reviews to educate you on exactly what the ingredients do, and what is the proper dosage of each ingredient to effectively do what they are intended to do.
100% HONEST – NO B.S. REVIEWS
Our number #1 priority is to inform you proper supplement selection through honest reviews. The majority of "review" sites on the internet will push you to buy a certain product based on the commissions they received. Not us. We want you to purchase the highest quality supplements at the best value. We put your health and wellness first. To achieve your goals we want you to use only the best supplements that you can afford. We do this by being honest.
Testing Results and Ratings
We reviewed Performax Labs StimMax on five categories. We first start by looking at it's ingredient profile. This portion of the review looks at the different ingredients used in the pre-workout, what their intention is and how effectively dosed are each ingredient.
We then look at effectiveness. An effective pre-workout will use high quality, proven ingredients, at clinically backed dosages. This is generally an extension of the profile section. The higher quality ingredients used at proper dosages, the more effective that product will be.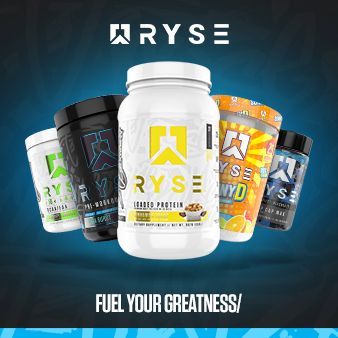 Then we move into the taste of the different flavors we've tried. We grade each flavor separately and average the scores for their overall taste rating. We were able to test out the following flavors: Raspberry Lemonade.
Mixability refers to how well the powder mixes in 12oz of water. We use the shaker bottle test. This would be your typical Blender Bottle with the spiral chrome ball.
Finally, we talk about value. Value is the combination of profile, effectiveness, taste and mixability in relation to cost. Another part of value are the competitors and other versions of pre-workout products on the market.
---
Ingredients Profile
Unlike other "stim" promising pre-workout supplement, Stim Max actually delivers on the name with what you'd expect for ingredients.
We start with 2,000 mg of Choline Bitartrate. This is a cognitive enhancing ingredient meant to improve focus. We typically see this at 1g, not normally 2g. This is a great dosage to start us off.
We then get into a heaping 425mg of Caffeine. Personally, I think this is way too much but it is called Stim Max for a reason, there's no bullshit here.
They combine the 425mg of Caffeine with N,N-Dimethylphenethylamine Citrate aka Eria Jarensis at 250mg. This is similar to DMHA and Amp Citrate. It is strong and works well. This is on the high end of dosage. Stim junkies ears just perked up.
Why not toss 200mg of Dynamnine (40%) on top of it. This is actually 80mg of active Dynamine. We look for this around 100mg per Compound Solutions, but honestly the 80mg is better than most give us. This is the "new age" DMHA. Similar effects that is expensive AF.
Performax gives us 75mg of Hordenine and Higenamine. These are both used in a lot of fat burners. They are stims that produce great energy when combined with Caffeine. At 75mg this is sufficiently dosed.
Phenylacetyl-L-Prolylglycine Ethyl Ester aka Noopept is used at 30mg. This is an AWESOME nootropic that I am very happy to see in a PWO. They hide it behind the legal name, but just know this stuff is amazing for laser like focus.
Sceletium Tortuosum aka Kanna is used at 25mg. This is used for reducing stress and anxiety. This pairs well with Choline and Noopept.
Huperzine A, another nice cognitive ingredient, is used at 20mg (200mcg). We typically see this at 100mcg, so yet another great dosage of this ingredient.
Rauwolfia Vomitoria Extract, similar to Yohimbine, is a stimulant that aids in fat loss and energy production. At 2mg, this is sufficient.
Overall, this is a stim based pre-workout and it hits hard on all those categories. Compared to other PWO, it is not a complete PWO, but based on what they are selling, it is a 10 out of 10 in the stim field, but we need to adjust based no the entirety of the PWO market.
---
Effectiveness
Although we didn't give a perfect 10 on the profile, because it didn't have pump or strength ingredients, on effectiveness we rank it based on the promise. Stims. This thing is packed. You are going to be energized and zoned in after you take it to kill your workout. In fact, the caffeine and stims is nothing to take lightly, it is a shit ton. For some, you may want to start with 1/2 scoop as this is strong. Keep in-mind that 425mg of Caffeine is approximately 5 cups of coffee..now add in other stims and cognitive ingredients and you are ready to rock.
One thing that Noopept and Huperzine helps with is the crash. The addition of nice nootropics and cognitive ingredients helps the come down – but you still may experience a crash – just shouldn't be that bad. The use of Dynamine helps with this too.
Overall, this delivers on what it says it is going to: energy and focus are on-point.
---
Taste
Raspberry Lemonade: (8/10)
We had the Raspberry Lemonade flavor and it wasn't bad. I like the addition of different flavors like this. It is good and it is true to the label name. A little tart but that is to be expected with a lemonade flavoring agent.
---
Mixability
A small 6.5g serving packs a big punch and it mixes well, as you'd expect. We mixed this with approximately 4oz of water and a couple shakes to take it down almost like a shot. We've even taken this dry, but for the purpose of this area, we wanted to show you the mixability on camera. Check out the video.
Overall, very little particles floating in the water, but it does not fully dissolve.
---
Value
I am not as big of a stim junkie as I once was, but a solid value for 25-servings at $35. Sure, you are not getting pump or strength ingredients, but you are getting 25-servings of a very well dosed STIM product. This is less than $2 a serving, which it should be given it's not a complete PWO, but it still kicks ass.
Available at these Fitness Informant Approved Retailers
FITNESS INFORMANT'S EXCLUSIVE DEALS

Save 5% with coupon code INFORMANT