Use code INFORMANT to save 20%
Overview of AP Regimen Legacy Series Pump
One of the most improved brands on the sports nutrition scene is AP Regimen fka AP Sports Regimen. The brand was looking to find its way when it launched. Now with a veteran leadership team and direction the brand is in conversations with established brands like Quest (functional foods), Primeval Labs and more.
AP Regimen Legacy Series Pump powder is a no bullshit pump powder that is loaded with pump ingredients. You get nitrates, citrulline, VasoDrive-AP and a new ingredient introduced to marketing in Hyperox. This is a great non-stim add on to any pre-workout, especially AP Legacy Series Pre-Workout, or to be taken by itself for increased pumps and output.
Why You Should Trust Our Reviews
EXPERT REVIEW PANEL
Our review panel is made up of individuals with many years of experience in the sports nutrition industry, dating back to the early 2000's. Their tenure gives them knowledge on brands, supplements, ingredients, dosages and more.
FULL CONTAINER REVIEWS
Unlike the majority of "review" sites on the internet, Fitness Informant reviews every supplement on a full-container basis. What does this mean? It means that a review is not written or recorded until the last serving of that product has been finished. We've all had products that were great for the first couple of days, but then lost their effectiveness shortly after. We want to ensure you are getting a full review based on a full product.
INGREDIENT EDUCATION
We breakdown each ingredient in our reviews to educate you on exactly what the ingredients do, and what is the proper dosage of each ingredient to effectively do what they are intended to do.
100% HONEST – NO B.S. REVIEWS
Our number #1 priority is to inform you proper supplement selection through honest reviews. The majority of "review" sites on the internet will push you to buy a certain product based on the commissions they received. Not us. We want you to purchase the highest quality supplements at the best value. We put your health and wellness first. To achieve your goals we want you to use only the best supplements that you can afford. We do this by being honest.
Testing Results and Ratings
We reviewed AP Regimen Legacy Series Pump on five categories. We first start by looking at its ingredient profile. This portion of the review looks at the different ingredients used in the pump supplement, what their intention is and how effectively dosed are each ingredient.
We then look at effectiveness. An effective pump product will use high quality, proven ingredients, at clinically backed dosages. This is generally an extension of the profile section. The higher quality ingredients used at proper dosages, the more effective that pre-workout will be.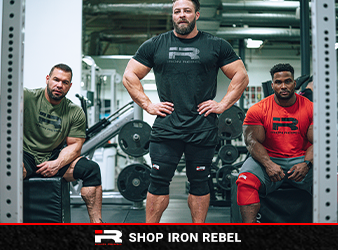 Then we move into the taste of the different flavors we've tried. We grade each flavor separately and average the scores for their overall taste rating. We were able to test out the following flavors: Lemon Drop and Blue Razz Gummy.
Mixability refers to how well the powder mixes in 10-12oz of water. We use the shaker bottle test. See video above for the full test.
Finally, we talk about value. Value is the combination of profile, effectiveness, taste and mixability in relation to cost. Another part of value are the competitors and other versions of pump products on the market.
---
Ingredients Profile
Pump powders can take many directions. There are several pathways to target. You can increase blood flow, you can relax the vessels to improve the flow, you can introduce exogenous nitrates or increase your body's ability to produce their own nitrates. AP Regimen took a nice approach to their Legacy Series Pump.
The formula starts with 4g Citrulline. Users need 3-5g Citrulline to improve blood flow statistically. You may see pre-workouts now that are giving 8-10g of Citrulline but that is not needed when combined with other ingredients. Citrulline is the precursor to Arginine which increases your own nitric oxide and thus improves blood flow.
Betaine Anhydrous is dosed at 4g. This improves output and can aid in blood flow and recovery. This is a massive dosage of Betaine that we normally don't see.
Agmatine Sulfate has been proven to help improve pumps. We get 1g of Agmatine Sulfate in this formulas. Agmatine can help synthesize nitric oxide and acts as a vasodilator. We typically see this at 1g.
Betaine Nitrate as NO3-T is dosed at 1g. Exogenous nitrates have often been touted as superior to other elements when it comes to nitrates. At a full gram users should get increased blood flow. When combined with AP's pre-workout you get 3g of Betaine Nitrates.
Taurine is dosed 1g. Taurine aids in output and electrolyte regulation. 
A first, in which we've seen, is Hyperox, a form of Fenugreek Extract standardized to 30% Yamogenin Glycosides. Hyperox extends nitric oxide signalling for enhanced muscle pumps and designed to accelerate nutrient delivery for increased muscle growth. We get 500mg of Hyperox. The downside to this ingredient is the smell/taste is maple-like which impacts taste.
VasoDrive-AP is dosed at the common 254mg. We like to see this at 508mg, but at 254mg it will still help improve blood flow.
Lastly they use Astragin at 25mg. When combined with the AP pre-workout users get 50mg, the accepted dosage.
Overall we like this formula as a standalone, but it is better as an add-on to a stim based pre-workout.
---
Effectiveness
The biggest question to ask here is does this increase blood flow and lead to larger pumps? A resounding yes is the answer. We love nitrates, and if you want a huge pump you combine this with AP Regimen Legacy Series Pre-Workout. Within a matter of several reps you can start to feel the blood flow into your muscles. In fact, you might even feel a slight discomfort if the pump is too large. The combination of key ingredients targeting different pathways works well with this pump powder.
---
Taste
Lemon Drop: (7.5/10)
Blue Razz Gummy: (7.0/10)
Unfortunately this is one area where we have to "knock" the product. Taste isn't bad, but because of the use of Hyperox you're going to get a hint of maple that was not or cannot be masked. You can smell this from the get go as well.
With that said, Lemon Drop is the superior flavor. The lemon flavoring does a better job of masking the maple flavor from Hyperox. Outside of that slight maple, this one seems to be spot on with what we'd expect a lemon drop to taste like.
If you've followed the channel long enough you know we are not huge fans of blue raspberry flavors, but Blue Razz Gummy isn't bad. It is traditional blue raspberry behind the maple, but the maple is stronger in this flavor and comes through more than we'd like.
---
Mixability
Each serving of AP Regimen Legacy Series Pump is 15g. This is a respectable serving size on this pump powder when you compare it to other pump powders out there. As you can witness in the video, this mixes very well with only a small amount of particles that sink to the bottom of the glass. It is almost so slight you may not need to rinse and repeat.
---
Value
Finding a pump powder that incorporates multiple pathways is a good product. This one does just that. For 20-servings we'd like to see this retail for $40. The list price is $45 but with code INFORMANT you will drop the price to $36 which is more than a fair value when it comes to pump powders containing nitrates on the market.
Available at these Fitness Informant Approved Retailers
FITNESS INFORMANT'S EXCLUSIVE DEALS

Save 20% with coupon code INFORMANT
FITNESS INFORMANT'S EXCLUSIVE DEALS
$44.99
Save 20% with coupon code INFORMANT