Overview of MuscleTech Shatter Pumped8 Black Onyx
MuscleTech is a company that could have just taken a backseat, coasted and collected a paycheck. They are one of the big guys. However, with the influx of smaller brands coming into the space with innovation as a focus, MuscleTech was forced to continue to innovate themselves.
Shatter Pumped8 Black Onyx from MuscleTech combines well studied, proven pump ingredients to provide a nice swell during your next lifting session. Will you get an 8-hour pump? Most likely not, but you will achieve one during the lift which will help with muscle recovery.
Why You Should Trust Our Reviews
EXPERT REVIEW PANEL
Our review panel is made up of individuals with many years of experience in the sports nutrition industry, dating back to the early 2000's. Their tenure gives them knowledge on brands, supplements, ingredients, dosages and more.
FULL CONTAINER REVIEWS
Unlike the majority of "review" sites on the internet, Fitness Informant reviews every supplement on a full-container basis. What does this mean? It means that a review is not written or recorded until the last serving of that product has been finished. We've all had products that were great for the first couple of days, but then lost their effectiveness shortly after. We want to ensure you are getting a full review based on a full product.
INGREDIENT EDUCATION
We breakdown each ingredient in our reviews to educate you on exactly what the ingredients do, and what is the proper dosage of each ingredient to effectively do what they are intended to do.
100% HONEST – NO B.S. REVIEWS
Our number #1 priority is to inform you proper supplement selection through honest reviews. The majority of "review" sites on the internet will push you to buy a certain product based on the commissions they received. Not us. We want you to purchase the highest quality supplements at the best value. We put your health and wellness first. To achieve your goals we want you to use only the best supplements that you can afford. We do this by being honest.
Testing Results and Ratings
We reviewed MuscleTech Shatter Pumped8 Black Onyx on five categories. We first start by looking at it's ingredient profile. This portion of the review looks at the different ingredients used in the pump supplement, what their intention is and how effectively dosed are each ingredient.
We then look at effectiveness. An effective pump product will use high quality, proven ingredients, at clinically backed dosages. This is generally an extension of the profile section. The higher quality ingredients used at proper dosages, the more effective that pump supplement will be.
Then we move into the taste of the different flavors we've tried. We grade each flavor separately and average the scores for their overall taste rating. We were able to test out the following flavors: Grape Bubblegum.
Mixability refers to how well the powder mixes in 6-8oz of water. We use the shaker bottle test. This would be your typical Blender Bottle with the spiral chrome ball.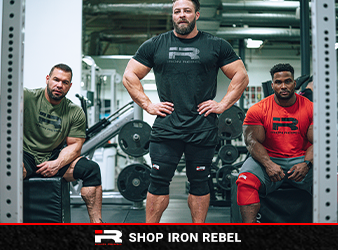 Finally, we talk about value. Value is the combination of profile, effectiveness, taste and mixability in relation to cost. Another part of value are the competitors and other versions of pump products on the market.
---
Ingredients Profile
Pump products are gaining popularity due to the real reason behind them. They help improve blood flow into the muscles, bringing nutrient rich blood to help with muscle repair. For Shatter Pumped8 Black Onyx from MuscleTech, they pack a nice formula in their pump product.
We start with 4g L-Citrulline. Pure L-Citrulline should be dosed at 3-5g. We are in the mid-range which is great. This will help improve blood flow into the muscle. The next ingredient is VasoShock-XR or Red Spinach Extract at 1g. This is a cool ingredient that we find more and more in pump products. Per studies, Red Spinach Extract can increase both NO2 and NO3 levels in the body. These studies were conducted at 1g, just like this product. Hawthorn Extract is used next at 200mg. This has been shown to help fight against Cardiovascular Disease by helping improve blood flow. An optimal dosage hasn't been decided. VasoDrive-AP is used next at 150mg. This helps reduce the ability of the blood vessels to constrict, allowing blood to flow through widen blood vessels to get to where they need to be. This is dosed less than others on the market, but still a good dosage that can help increase blood flow. Lastly, we get 100mg of Spectra NO Performance Blend. This small blend is really powerful. It will help with NO production in the body, thus increasing blood flow.
Overall, this is a solid profile. I would like to see a bit more VasoDrive-AP. I would also love to see an added ingredient like GlycerPump to help hold the liquid within the muscle. Add that, and you have yourself a really nice, well rounded profile.
---
Effectiveness
I will come right out and say that you're not going to get an 8-hour pump every day. In fact, the label says you need to do a double serving to get that, and then you'd have to have adequate amount of carbs, lean body mass, etc to ensure it happens. With all that said, you do get a nice pump during your lift. The whole idea behind the pump is that your muscles swell up with blood. It doesn't take a lot of sets to get a good pump going.
Is this as effective as other pump products? Sure. Some do better than others, and this doesn't contain nitrates (which we love) or Glycerol powder to hold the liquid within the muscle, but still does the job it is intended to do.
---
Taste
Grape Bubblegum: (7.5/10)
We had grape. I lot of people love purple drink. The biggest thing for me was does this taste like grape bubblegum? Yes it does. Do I like it? It's not bad, but I have never been a HUGE grape fan. It has a slightly off taste but it isn't too terrible. If you're a grape person, you should enjoy this.
---
Mixability
The serving size is 8g for one scoop, but you get a lot of particles that do not dissolve in the water. Check out the full video to see for yourself. It is understandable that you will have some residue. With the 100mg Spectra Blend you may end up getting more. We've had other Spectra Blends that tend to have similar issues. Not unbearable since you drink this quickly before your workout.
---
Value
This retails for $34.99 for 20-servings. This is a fair value for this product. It is dosed nicely on key ingredients. They are not short changing us like they could. The going rate for a pump product can be around $2/serving so this comes in under that. I like that. For a price tag of $35, you are getting a good pump supplement product.