Save 15% with coupon code INFORMANT
Overview of Alpha Lion Alpha Shredder
Alpha Lion was nominated for Breakout Brand of the Year in 2019 by FI for their expedited growth and product selection. Alpha Lion was able to do this via marketing, of course, but also because they created quality products that people loved, including us here at Fitness Informant.
Alpha Shredder is Alpha Lion's capsule fat burner which really aims in on thermogenesis. A fully transparent label and the use of ingredients like Advantra Z and Yohimbine is sure to make you sweat. Alpha Lion's Alpha Shredder is a full 30-day supply of a quality fat burner you can get behind.
Why You Should Trust Our Reviews
EXPERT REVIEW PANEL
Our review panel is made up of individuals with many years of experience in the sports nutrition industry, dating back to the early 2000's. Their tenure gives them knowledge on brands, supplements, ingredients, dosages and more.
FULL CONTAINER REVIEWS
Unlike the majority of "review" sites on the internet, Fitness Informant reviews every supplement on a full-container basis. What does this mean? It means that a review is not written or recorded until the last serving of that product has been finished. We've all had products that were great for the first couple of days, but then lost their effectiveness shortly after. We want to ensure you are getting a full review based on a full product.
INGREDIENT EDUCATION
We breakdown each ingredient in our reviews to educate you on exactly what the ingredients do, and what is the proper dosage of each ingredient to effectively do what they are intended to do.
100% HONEST – NO B.S. REVIEWS
Our number #1 priority is to inform you proper supplement selection through honest reviews. The majority of "review" sites on the internet will push you to buy a certain product based on the commissions they received. Not us. We want you to purchase the highest quality supplements at the best value. We put your health and wellness first. To achieve your goals we want you to use only the best supplements that you can afford. We do this by being honest.
Thrive Leads Shortcode could not be rendered, please check it in Thrive Leads Section!
Testing Results and Ratings
We reviewed Alpha Lion Alpha Shredder on three categories. We first start by looking at its ingredient profile. This portion of the review looks at the different ingredients used in the fat burner supplement, what their intention is and how effectively dosed are each ingredient.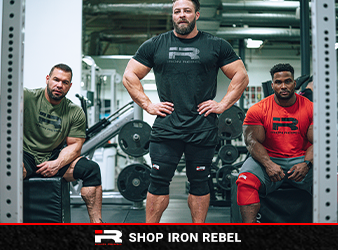 We then look at effectiveness. An effective fat burner will use high quality, proven ingredients, at clinically backed dosages. This is generally an extension of the profile section. The higher quality ingredients used at proper dosages, the more effective that fat burner will be in terms of appetite suppression and fat loss.
Finally, we talk about value. Value is the combination of profile, effectiveness and product cost as it compares to the competitive set on the market today.
---
Ingredients Profile
One thing that immediately pops out with this label is that it is fully transparent. In today's market, way too many thermogenic fat burners contain huge proprietary blends in order to try and hide under dosed ingredients. Alpha Lion chose to reveal the exact dosages of all of their ingredients in this product. So, props to them.
We start off the "All Day Energy Matrix" with 300mg of Caffeine Anhydrous. This is the fast-acting form of Caffeine that will provide you with a boost in energy, as well as helping with appetite suppression. This is a pretty strong dose of Caffeine, and you will definitely feel its effects. Next, we have Pyridoxine HCl at 1.4 mg. This is actually Vitamin B6, which is important during the body's process of converting food into energy, as well as maintaining healthy brain function. At 1.4mg, we are getting about 70% of our body's daily need. Next, we have Vitamin B12, in the form of Methylcobalamin at 23mcg. This is a good dose and is heavily involved in energy production in the body. This vitamin helps the body convert fats and proteins into usable energy.
The "Fat Burning Machine Matrix" starts off with 250mg of Green Tea Extract. This has been shown to increase metabolism by acting as a natural form of thermogenic. We typically see this ingredient dosed around 500mg. Next, we have Green Coffee Bean Extract which is dosed at 200mg. It is a source of Chlorogenic Acid which has been proven as an effective ingredient to reduce blood pressure and possibly reduce insulin secretion in overweight individuals. This ingredient is dosed correctly when using Alpha Shredder twice daily. Cayenne Pepper is used next at 75mg which is typically shown to be effective at raising core body temperature at doses around 100mg. So, we are good here when the product is used twice daily.
Next, is Advantra Z which is used at 50mg. This ingredient is also known as bitter orange extract and has been shown to increase metabolism and energy expenditure at doses of at least 50mg, which is what we are getting here. Next is Yohimbine HCl used at 8mg. This ingredient is very powerful in terms of the side effects the user can experience from it. At 8mg, it is very likely that a first-time user will experience jittering/nervousness. However, it is popular due to its ability to increase fat loss and aid in energy production. We typically see this dosed between 2 and 4mg, but we are getting 8mg in this product. Doses of up to 15-20mg have been proven safe for use.
BioPerine (Black pepper extract) is used at 5mg. This ingredient is used to improve absorption. L-Theanine is an amino acid that can possibly help combat some of the jitters that are associated with stimulants. In this product, caffeine and yohimbine are the primary areas of concern especially at the dosages we are given of each. 300mg is a good dose of L-Theanine. Dandelion root extract is used at 200mg. This ingredient can possibly help with digestion and possibly have anti-inflammatory properties. A standard dose has not been established.
Matcha Green Tea extract is used at 200mg for its ability to increase energy expenditure. Green Tea extract contains catechins, which is the functional chemical that is responsible for the increase of metabolism. We like to see this ingredient dosed between 200-400mg. Finally, we have MCT Oil Powder at 200mg. This ingredient is known to help increase your metabolism to burn extra calories.
Overall, this profile is quite long and it is also 100% transparent, which we love. Alpha Lion includes some quality weight loss ingredients that make this a very strong product. Most of the dosages are on target with clinical evidence and trials.
---
Effectiveness
We will break the effectiveness of this product down into three different sections: Energy, Appetite suppression and Thermogenesis.
Energy: 8/10
The energy production from this product is high, which is not a surprise if you have taken a look at the label. It contains several stimulants that will definitely get you going and feeling awake and alert. However, I am very hesitant to say that this was "clean energy" and I feel it was due to the fact that the Yohimbine is dosed so high. The 8mg of Yohimbine gave me shakes a few of the days I used this product. This will be too powerful of a dose for many users.
Appetite Suppression: 9/10
This was the area where this product shines. Reducing appetite and cravings is arguably the most important aspect of a fat burning supplement. It will make it much easier to reduce food intake, therefore creating a caloric deficit which is ultimately what decides your net fat loss. This product did not make my appetite disappear, but it definitely reduced it. I seemed to be able to stay full for longer periods of time than when I did not use this product. That is a very useful tool because it could possibly allow you to eliminate snacking. One downside is that often times, once the suppression effect finally wore off, it left me feeling extremely hungry.
Thermogenesis: 8/10
This is probably the least important aspect of a fat burner out of the three, but it is nevertheless worth mentioning. You definitely feel an increase in body temperature, meaning you begin to sweat much easier. I noticed that sometimes I would work up a sweat casually walking to class on a cool day. We have used products that are more potent than Alpha Shredder in this category, but it's not very important as far as results go.
Overall Remarks
This product definitely made it easier to follow a strict diet, and allowed me to drop a significant amount of body fat during its use. A good fat burner can be your golden ticket to making dieting life much easier, and I can confidently say that this product worked in my favor. With the reduction in food, you can sometimes feel like you are dragging and low on energy. I never really got that feeling while I was using this product.
---
Value
Alpha Shredder by Alpha Lion comes in at $38 for 90 capsules. However, with code INFORMANT, you can get 15% off and bring the price down to about $32 per unit. This is a 30-day supply given that you are taking the suggested 3 capsules per day, so for just over $1 a day you are getting a quality fat burner that will greatly aid you on your weight loss journey. That seems like a pretty good deal to us.
Available at these Fitness Informant Approved Retailers
FITNESS INFORMANT'S EXCLUSIVE DEALS

Save 15% with coupon code INFORMANT
FITNESS INFORMANT'S EXCLUSIVE DEALS
$37.00
Save 15% with coupon code INFORMANT